Previous
5
6
7
8
9
10
11
12
13
14
Next
Religion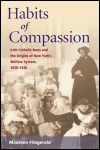 Irish Catholic Nuns and the Origins of New York's Welfare System, 1830-1920
Author: Maureen Fitzgerald
Pub Date: February 2006

The Sisters' critical contributions to charitable care in America learn more...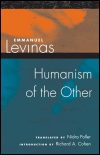 Author: Emmanuel Levinas
Pub Date: 2006

This work, a philosophical reaction to prevailing nihilism in the 1960's is urgent reading today when a new sort of nihilism, parading in the very garments of humanism, threatens to engulf our civilization. ---- A key text in Levinas' work, introduces the concept of the humanity of each human being as only understood and discovered through understanding the humanity of others first learn more...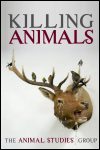 Author: The Animal Studies Group
Pub Date: April 2006

A spectrum of scholarship on humans' deadly relationship with animals learn more...


Author: Edited by Dean L. May and Reid L. Neilson with Richard Lyman Bushman, Jan Shipps, and Thomas G. Alexander
Pub Date: May 2006

Twenty-one eminent non-Mormon historians' "outsider" perspectives on Mormon history learn more...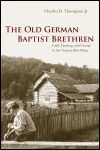 Faith, Farming, and Change in the Virginia Blue Ridge
Author: Charles D. Thompson Jr.
Pub Date: June 2006

A traditional community's struggle to define itself in the face of agricultural change learn more...


Religion and the Populist Revolution
Author: Joe Creech
Pub Date: July 2006

A striking new understanding of Populism by uncovering the way religious commitments shaped the Populist revolt of the 1890s learn more...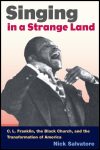 C. L. Franklin, the Black Church, and the Transformation of America
Author: Nick Salvatore
Pub Date: July 2006

The remarkable biography of a magnetic leader, a very human man, and the father of "the Queen of Soul" learn more...


Reading the Qur'an in Indonesia
Author: Pieternella van Doorn-Harder
Pub Date: November 2006

The surprising work of women in, on, and through Islam learn more...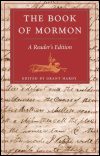 Author: Edited by Grant Hardy
Pub Date: Cloth: 2003; Paper: 2005

A reader-friendly edition of the Book of Mormon, for Mormons as well as non-Mormons learn more...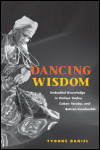 Embodied Knowledge in Haitian Vodou, Cuban Yoruba, and Bahian Candomblé
Author: Yvonne Daniel
Pub Date: September 2005

Landmark interdisciplinary study of religious systems through their dance performances learn more...


Previous
5
6
7
8
9
10
11
12
13
14
Next