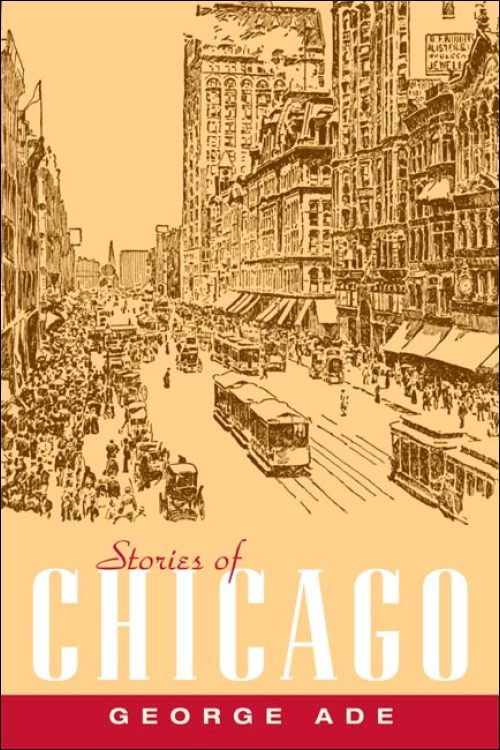 Stories of Chicago
Edited and with an Introduction by Franklin J. Meine. lllustrated by John T. McCutcheon and Others
Revealing stories about the social life of Chicago in the 1890s with illustrations from renouned illustrator John T. McCutcheon.
Paper – $16.95
978-0-252-07143-0
Publication Date
Paperback: 01/01/2003
About the Book
The stories of George Ade are energetic, detailed, and affectionate slices of the social life of Chicago in the Gay Nineties. Originally appearing in the Chicago Record between 1893 and 1900, they range from candid character sketches and snapshots of everyday street scenes to fiction and fantasies drawing on the endless stream of inspiration the bustling city provided.
Ade was hailed by such contemporaries as Mark Twain, H. L. Mencken, and William Dean Howells, and the stories contained in this volume showcase the full spectrum of his skills: his keen eye for the absurd and sublime moments of daily urban life, his ear for the vernacular, his shrewd understanding of the midwestern character, and above all his firm belief that all of human life was worthy literary subject matter.
This volume includes many lively and evocative drawings by John T. McCutcheon, Ade's college classmate and friend who came to be known as "the Dean of American Cartoonists." Also included is an introduction by Franklin J. Meine, incorporating interviews with Ade and letters from John McCutcheon, Mark Twain, and Ade's managing editor, Charles H. Dennis.
---