Singing in a Strange Land
C. L. Franklin, the Black Church, and the Transformation of America
The remarkable biography of a magnetic leader, a very human man, and the father of "the Queen of Soul"
Paper – $32
978-0-252-07390-8
Publication Date
Paperback: 08/07/2006
About the Book
Nick Salvatore's
Singing in a Strange Land
tells the story of C. L. Franklin (1915-1984), one of the greatest black preachers in American history. The father of Aretha Franklin, C. L. was a spellbinding preacher who channeled his charisma into his gospel music and compelling sermons which spoke through faith to the personal and social problems rural African Americans encountered in their migration north.
Stressing unity between the sacred and the profane allowed him to embrace all aspects of African American culture, and jazz, blues, and gospel performers mingled in his Detroit home. Franklin also embraced the night life that surrounded his musician friends, even as he served on the Executive Board of the Southern Christian Leadership Council and organized the 1963 "Walk Toward Freedom" march with his close friend, Martin Luther King, Jr. In June of 1979, Franklin was shot during a robbery of his home, and died five years later. Over 10,000 people attended his funeral at the Detroit church he made famous, the New Bethel Baptist Church.
Nick Salvatore spent over eight years doing research and conducting interviews to present Franklin's biography in amazing detail. Singing in a Strange Land tells the story of black migration and activism, alongside the rise of gospel, blues, and soul music, with a cast of characters including Martin Luther King, Jr., B. B. King, Art Tatum, Coleman Young, Jesse Jackson, Clara Ward, Mahalia Jackson, and many others.
About the Author
Nick Salvatore
is Maurice and Hinda Neufeld Founders Professor of Industrial and Labor Relations and a professor of American studies at Cornell University. He is the author of
Eugene V. Debs: Citizen and Socialist,
which won the Bancroft Prize and the John H. Dunning Prize, and other books.
---
Also by this author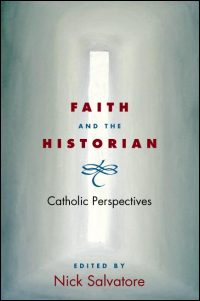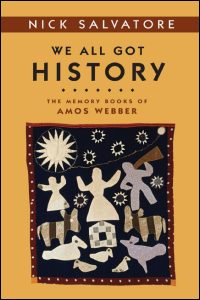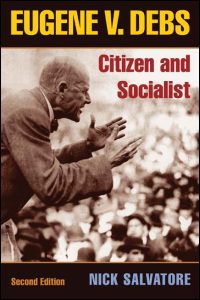 Reviews
"I'm delighted with the book. As much as I knew, there were still some things I didn't know. I'm delighted [Salvatore] thought enough of my dad to write the book and document some historical facts."--Aretha Franklin in the Detroit Free Press

"An absorbing study of a fascinating figure . . . [Salvatore] seems to have tapped into the soul that moved Franklin in song and sermon and that thrived beneath the beat of Motown."--The New York Times

"This is an excellent book, well researched and well written. . . . Singing in a Strange Land expands the scholarship on Michigan and Midwestern history, providing great insight into the region's black leadership and the much understudied Civil Rights-Black Power struggle in the North and the West."--Michigan Historical Review
---