Page:
1
2
3
4
5
6
7
8
9
Asian Studies
Author: Daniel M. Masterson with Sayaka Funada-Classen
Pub Date: December 2004

A century of Japanese immigrants and their descendants in Latin America learn more...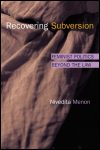 Feminist Politics beyond the Law
Author: Nivedita Menon
Pub Date: August 2004

A feminist analysis of Indian issues that goes past rights to get to justice learn more...


Cambodian Refugees in the United States
Author: Sucheng Chan
Pub Date: May 2004

Why and how Cambodians came to the US and how they have fared since learn more...


Author: Edited by Bonnie G. Smith
Pub Date: September 2004

Top scholars on the major issues in women's history around the world learn more...


China's Suzhou Chantefable Tradition
Author: Mark Bender
Pub Date: June 2003

This book introduces a regional Chinese storytelling art that combines singing, telling, and the music of stringed instruments to tell lengthy love stories. learn more...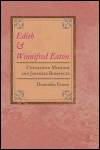 Chinatown Missions and Japanese Romances
Author: Dominika Ferens
Pub Date: 2002

The timeless works and fascinating choices of the foundational Asian American writers learn more...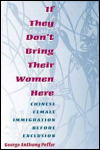 Chinese Female Immigration before Exclusion
Author: George Anthony Peffer
Pub Date: 1999

A pioneering reconsideration of the Page Law's effect on Chinese immigrant women learn more...


Gender, Culture, and the Public Sphere
Author: Edited by Shirley Geok-lin Lim, Larry E. Smith, and Wimal Dissanayake
Pub Date: 1999

learn more...


Between the Party Line and the Bottom Line
Author: Yuezhi Zhao
Pub Date: 1998

Contradictions and synchronicity in the history of Chinese media learn more...


Gender and Caste in Nepal
Author: Mary M. Cameron
Pub Date: 1998

learn more...


Page:
1
2
3
4
5
6
7
8
9