1
2
3
4
5
6
7
8
9
10
Next
Chicago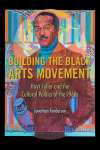 Hoyt Fuller and the Cultural Politics of the 1960s
Author: Jonathan Fenderson
Pub Date: May 2019

A revolution in African American culture and the figure who helped bring it to fruition learn more...


Sidney R. Yates and Fifty Years of Presidents, Pragmatism, and Public Service
Author: Michael C. Dorf and George Van Dusen
Pub Date: May 2019

Ten presidents, eight Speakers, one political powerhouse learn more...


Reflexiones de un inmigrante indocumentado
Author: José Ángel N.
Pub Date: May 2019

Notas del indocumentado subterráneo, ahora disponible en una edición en español learn more...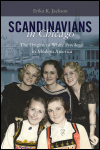 The Origins of White Privilege in Modern America
Author: Erika K. Jackson
Pub Date: January 2019

The story of an immigrant group considered white on arrival learn more...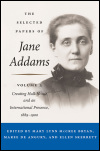 vol. 3: Creating Hull-House and an International Presence, 1889-1900
Author: Jane Addams Edited by Mary Lynn McCree Bryan, Maree de Angury, and Ellen Skerrett
Pub Date: March 2019

From neophyte to icon in eleven incredible years learn more...


Civil Rights Activism from World War II into the Cold War
Author: Ian Rocksborough-Smith
Pub Date: May 2018

How black public historians fought for civil rights in the Windy City learn more...



Author: Jon Cates
Pub Date: November 2018

Light and vision from the vanguard of the new media revolution learn more...


Champion of Race and Reform in Chicago
Author: Roger Biles
Pub Date: June 2018

The provocative new biography of the man who fought to transform a city learn more...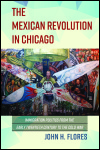 Immigration Politics from the Early Twentieth Century to the Cold War
Author: John H. Flores
Pub Date: April 2018

How a revolutionary generation shaped a landmark Mexican American community learn more...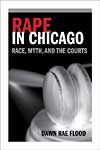 Race, Myth, and the Courts
Author: Dawn Rae Flood
Pub Date: Cloth: 2012; Paper: February 2018

Evolving strategies against rape in Chicago courts learn more...


1
2
3
4
5
6
7
8
9
10
Next