1
2
3
4
5
6
7
8
9
10
Next
Chicago
Author: Chicago Architecture Center and John Hill
Pub Date: May 2021

Exploring a new century of architecture in the Windy City learn more...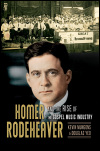 Author: Kevin Mungons and Douglas Yeo
Pub Date: June 2021

From tent revivals to radio and records with a gospel music innovator learn more...


Making Catholic Parishes Mexican
Author: Deborah E. Kanter
Pub Date: February 2020

How churches transformed Mexican communities and an American city learn more...


The Cultural Turns of U.S. Puerto Ricans
Author: Marc Zimmerman
Pub Date: Cloth: November 2011; Paper: September 2020

A visual and textual journey through the cultural contributions of Puerto Rican artists in the United States learn more...


Popular Black History in Postwar America
Author: E. James West
Pub Date: February 2020

How Ebony educated African Americans about their own history learn more...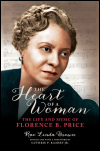 The Life and Music of Florence B. Price
Author: Rae Linda Brown Edited and with a Foreword by Guthrie P. Ramsey Jr.
Pub Date: June 2020

An in-depth look at the music of the groundbreaking black woman composer learn more...


Champion of Race and Reform in Chicago
Author: Roger Biles
Pub Date: Cloth: June 2018; Paper: August 2020

The provocative new biography of the man who fought to transform a city learn more...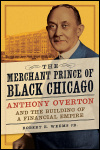 Anthony Overton and the Building of a Financial Empire
Author: Robert E. Weems Jr.
Pub Date: March 2020

The booms and busts of the celebrated African American entrepreneur learn more...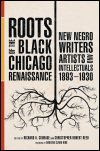 New Negro Writers, Artists, and Intellectuals, 1893-1930
Author: Edited by Richard A. Courage and Christopher Robert Reed
Pub Date: April 2020

The origins and triumphs of an African American cultural vanguard learn more...


Interviews from the Chicago Scene
Author: Steve Cushing
Pub Date: November 2019

Face-to-face with the blues, one more time learn more...


1
2
3
4
5
6
7
8
9
10
Next