Page:
1
2
3
4
Literature, British & Irish
Jacobean Pamphlet Literature on Women
Author: Edited by Susan Gushee O'Malley
Pub Date: June 2004

Six complete, annotated pamphlets on the role of women in 17th Century society. They give insight into debates within English culture on gossips, treatises against wife-beating, superiority of women, and cross-dressing. learn more...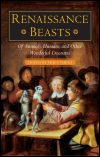 Of Animals, Humans, and Other Wonderful Creatures
Author: Edited by Erica Fudge
Pub Date: February 2004

Where are all the animals in history? Renaissance Beasts begins to answer that question by exploring numerous ways in which animals played a key role in Renaissance culture: werewolves, meat, performers, experimental tools. learn more...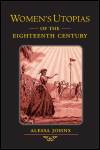 Author: Alessa Johns
Pub Date: August 2003

Looks at Utopian novels written by women, how they incorporate emerging liberal ideas, their reservations about these ideas, and how Utopian societies can replicate. learn more...


Author: Mary Blockley
Pub Date: March 2002

This is the first major linguistic re-interpretation of Old English, showing where the first sentences in English begin and end, and why it matters. learn more...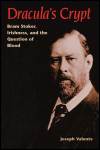 Bram Stoker, Irishness, and the Question of Blood
Author: Joseph Valente
Pub Date: November 2002

learn more...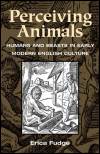 Humans and Beasts in Early Modern English Culture
Author: Erica Fudge
Pub Date: January 2002

learn more...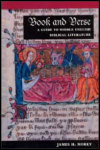 A Guide to Middle English Biblical Literature
Author: James H. Morey
Pub Date: 2000

learn more...


Five Nineteenth-Century Writers
Author: J. Hillis Miller
Pub Date: October 2000

In this acclaimed study, J. Hillis Miller focuses on five Victorian authors--Matthew Arnold, Emily Brontë, Robert Browning, Thomas DeQuincey, and Gerard Manley Hopkins--to present their various responses to crises of faith in the face of Darwinism, the rise of science, urbanization and other factors that seemed to distance them from God. learn more...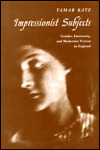 Gender, Interiority, and Modernist Fiction in England
Author: Tamar Katz
Pub Date: November 2000

Impressionist Subjects looks at the way modernist writers wrote about how the mind works, and connects those ideas to the way that women moved into public life in the early 20th century. learn more...



The Virtues of Alienation
Author: William Monroe
Pub Date: 1998

learn more...


Page:
1
2
3
4