Previous
11
12
13
14
15
16
17
18
19
20
Next
African American Studies
Jazz and French Cultural Identity
Author: Matthew F. Jordan
Pub Date: April 2010

How the public debate on jazz shaped French identity learn more...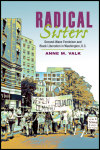 Second-Wave Feminism and Black Liberation in Washington, D.C.
Author: Anne M. Valk
Pub Date: 2010

How racial and class differences influenced the modern women's movement learn more...


Inside an African American Steel Guitar Tradition
Author: Robert L. Stone
Pub Date: September 2010

The first in-depth look at a unique sacred music tradition learn more...


Race, Sexual Politics, and Women's Music
Author: Eileen M. Hayes
Pub Date: March 2010

An analysis of black women's involvement in the "women's music" scene from the 1970s to today learn more...



Gender and Slavery in Antebellum Georgia
Author: Daina Ramey Berry
Pub Date: Cloth: 2007; Paper: 2010

Examining how labor and economy shaped family life for both women and men among the enslaved learn more...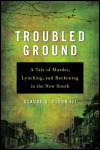 A Tale of Murder, Lynching, and Reckoning in the New South
Author: Claude A. Clegg III
Pub Date: December 2010

A deeply personal exploration of a city's shameful and forgotten past learn more...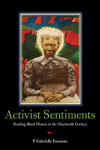 Reading Black Women in the Nineteenth Century
Author: P. Gabrielle Foreman
Pub Date: October 2009

Examining how nineteenth-century Black women writers engaged radical reform, sentiment and their various readerships learn more...


Author: Edited by Nathaniel Norment Jr.
Pub Date: June 2009

A representative selection of Addison Gayle Jr.'s crucial work on Black aesthetics and Black literature learn more...


Explorations of History and Culture
Author: Edited by Anne L. Bower
Pub Date: January 2009

Moving beyond catfish and collard greens to the soul of African American cooking learn more...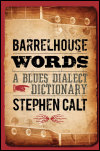 A Blues Dialect Dictionary
Author: Stephen Calt
Pub Date: October 2009

An exhaustive, engrossing lexicon of blues idioms learn more...


Previous
11
12
13
14
15
16
17
18
19
20
Next