Page:
1
2
3
4
5
6
Ethnomusicology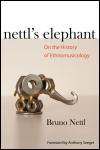 On the History of Ethnomusicology
Author: Bruno Nettl
Pub Date: September 2010

A highly personal guide to the evolution of the field learn more...


Inside an African American Steel Guitar Tradition
Author: Robert L. Stone
Pub Date: September 2010

The first in-depth look at a unique sacred music tradition learn more...


Race, Sexual Politics, and Women's Music
Author: Eileen M. Hayes
Pub Date: March 2010

An analysis of black women's involvement in the "women's music" scene from the 1970s to today learn more...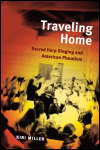 Sacred Harp Singing and American Pluralism
Author: Kiri Miller
Pub Date: Cloth: 2008; Paper: 2010

How the participatory tradition of Sacred Harp singing fosters a diverse musical community learn more...


Author: Tong Soon Lee
Pub Date: December 2009

Fostering national culture in Singapore through Chinese street opera performance learn more...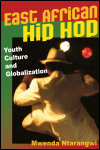 Youth Culture and Globalization
Author: Mwenda Ntarangwi
Pub Date: November 2009

Hip hop music that empowers and engages youth in East Africa learn more...


Author: Pirkko Moisala
Pub Date: May 2009

Introducing a bold contemporary composer whose work embraces both technology and traditional structures learn more...


Author: Edited by Helen Rees
Pub Date: February 2009

The unique lives and careers of contemporary Chinese musicians learn more...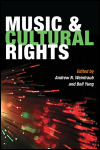 Author: Edited by Andrew N. Weintraub and Bell Yung
Pub Date: October 2009

Global and local perspectives on the meaning and significance of cultural rights through music learn more...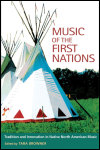 Tradition and Innovation in Native North America
Author: Edited by Tara Browner
Pub Date: April 2009

Covering the breadth of Native musical experience, from traditional to contemporary styles learn more...


Page:
1
2
3
4
5
6