Page:
1
2
3
4
5
6
Ethnomusicology
Art, Education, and Society
Author: Edited by Gabriel Solis and Bruno Nettl
Pub Date: August 2009

Diverse perspectives and alternate takes on musical improvisation learn more...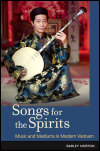 Music and Mediums in Modern Vietnam
Author: Barley Norton
Pub Date: February 2009

A sustained study of music and spirit possession in modern Vietnam, featuring a DVD of performances learn more...


Performing Race and Gender on Havana's Lyric Stage
Author: Susan Thomas
Pub Date: November 2008

The dynamic genre of musical theater that transformed popular entertainment in Cuba learn more...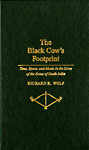 Time, Space and Music in the Lives of the Kotas of South India
Author: Richard K. Wolf
Pub Date: March 2006

The unique worldview and music of a remote community learn more...


Author: Nancy Guy
Pub Date: June 2005

How the politics of culture and censorship shaped Peking opera's unique history in Taiwan learn more...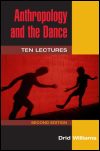 Author: Drid WIlliams
Pub Date: August 2004

Historical examination of the theories of dance and human movement learn more...


Author: Carol J. Oja
Pub Date: March 2004

A study of a pioneer among American composers, his life, his influences on fellow musicians, and his struggles as a composer learn more...



A Musical Anthropology of an Amazonian People
Author: Anthony Seeger
Pub Date: November 2004

The many roles of song in a native community learn more...


The Story of the American Cantorate
Author: Mark Slobin
Pub Date: 2002

learn more...


Transnational Popular Music
Author: Nabeel Zuberi
Pub Date: March 2001

Against the background of his own upbringing as a Pakistani Brit, Zuberi explores English popular music of the 1980s and 1990s as a function of the politics of cultural identity in Britain. learn more...


Page:
1
2
3
4
5
6