Welcome to the University of Illinois Press virtual exhibit for the 2023 Association for Asian American Studies conference! Explore our extensive collection of books, journals, blog posts, and more. Use the promo code AAAS23 for 50% off of all books when ordering from our website, April 6-9, 2023. Buy 3 books and receive a free issue of the Women, Gender, and Families of Color.
Featured Books
Featured Journals
The Journal of American Ethnic History addresses various aspects of North American immigration history and American ethnic history, including background of emigration, ethnic and racial groups, Native Americans, race and ethnic relations, immigration policies, and the processes of incorporation, integration, and acculturation. Women, Gender, and Families of Color is a multidisciplinary journal that centers on the study of Black, Latina, Indigenous, and Asian American women, gender, and families. Click the covers below to learn more about these journals.
Featured Event
Join authors Gina Velasco (Queering the Global Filipina Body) and Mark Villegas (Manifest Technique) for a Filipinx book party at Vida Plants on Saturday, April 8.
Special Journals Promo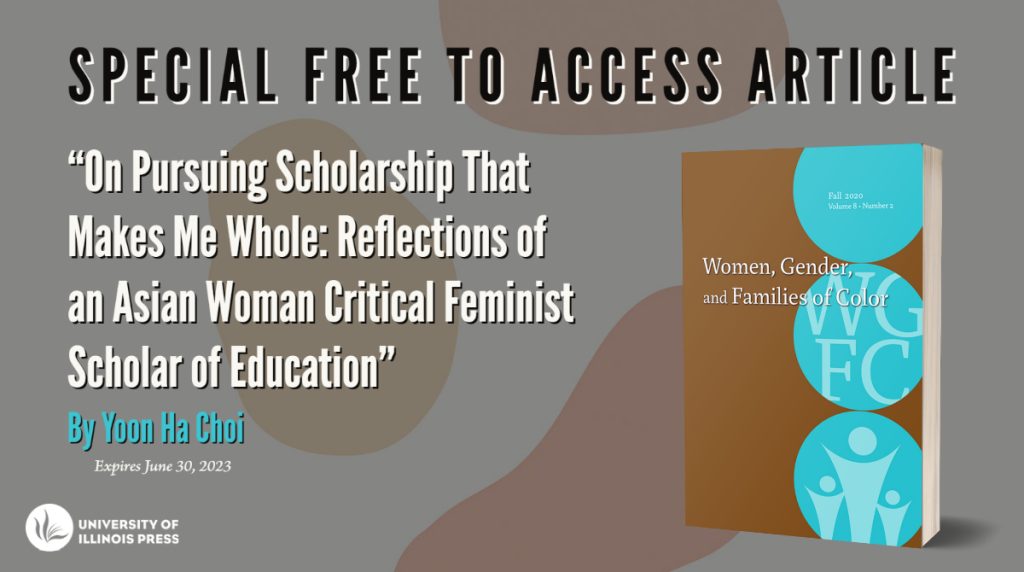 Let's Talk
Browse Our Seasonal Catalog
More From Our Authors