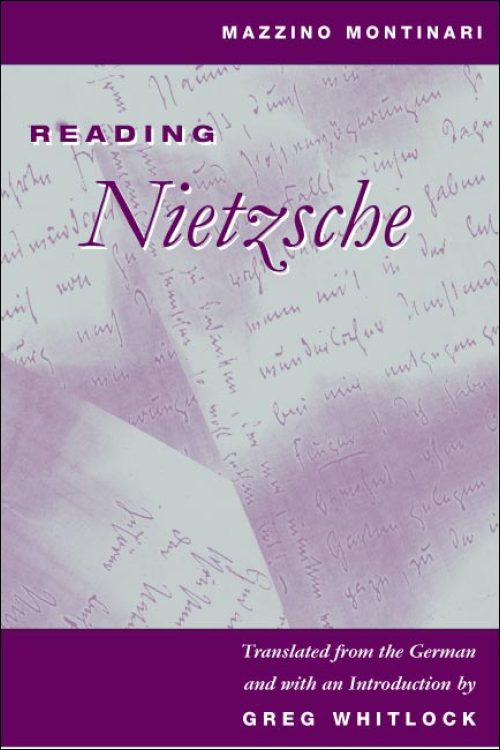 Reading Nietzsche
Translated from the German and with an Introduction by Greg Whitlock
A collection of essays and lectures by one of the foremost Nietzsche scholars cast new light on Nietzsche's life and works
Cloth – $39
978-0-252-02798-7
Publication Date: March 2003
About the Book
An important figure in the development of Nietzsche scholarship, Mazzino Montinari (1928-86) dedicated himself to the detailed study of the philosopher's writings. This lifetime of scholarship crystallized in Montinari's work as coeditor of the critical edition of Nietzsche's collected writings.
Reading Nietzsche,
now available in English for the first time, is a group of essays that grew out of this monumental work.
In Reading Nietzsche Montinari tackles such subjects as the relationship between Nietzsche and Wagner, early drafts of Thus Spoke Zarathustra, and the philosopher's reputation among the Nazis and Marxists of the 1930s and 1940s. He also deals authoritatively with a number of figures who have had an unfortunate influence upon the way Nietzsche has been understood, from the chief Nazi interpreter of Nietzsche, Alfred Bäumler, to the chief Marxist interpreter, Georg Lukàcs, to Nietzsche's sister, Elisabeth.
---