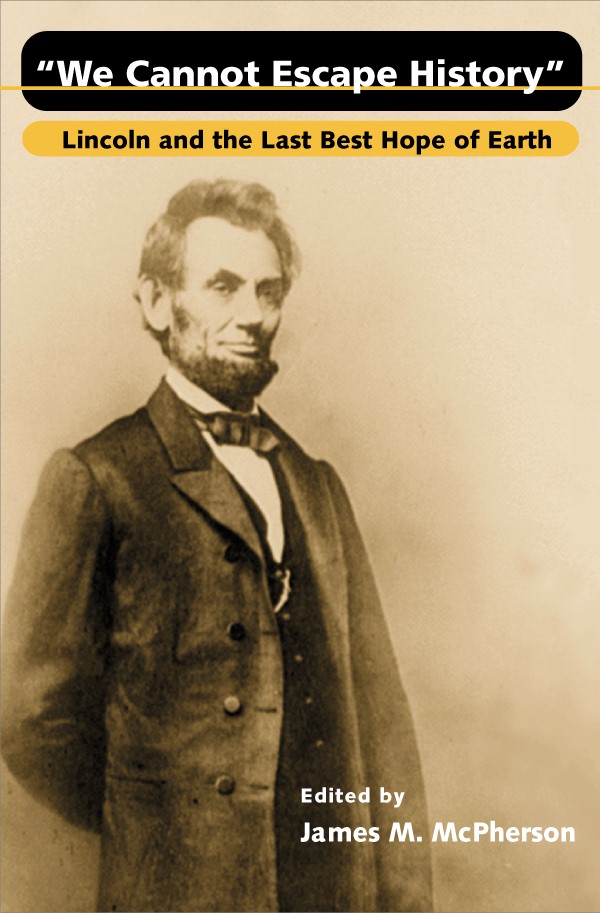 "We Cannot Escape History"
Lincoln and the Last Best Hope of Earth
Paper – $28
978-0-252-06981-9
Publication Date
Paperback: 01/01/2001
About the Book
A who's who of Lincoln scholars explores why Lincoln considered the Union the "last best hope of earth" and how his words and deeds have continued to shape the nation through modern times. Focusing on Lincoln's view of American history and his legacy for the United States and the world, this volume demonstrates the complexity of the problems Lincoln faced and the genius of his leadership in preserving the nation while purging it of slavery.
About the Author
James M. McPherson, a professor of history at Princeton University, is the author of numerous books on the Civil War era, including the Pulitzer Prize-winning Battle Cry of Freedom.
Reviews
"This group of distinguished scholars, brought together by James McPherson, demonstrates the utility of looking at old problems anew. . . . "We Cannot Escape History" is a valuable book for students of American politics and the Civil War."--Wallace T. Hettle, Georgia Historical Quarterly

"[A] briskly readable inspection of current concerns in the field [ranging] broadly from standard views of familiar topics to innovative explorations."--John Y. Simon, American Historical Review

"[These essays] open many new perspectives on Lincoln's thoughts about slavery, nationalism, democracy, equality, war, and peace. . . . [A] fine set of essays."--Robert J. Havlik, H-Net Book Reviews
---