Previous
5
6
7
8
9
10
11
12
13
14
Chicago

Author: Illinois State Museum Society
Pub Date: January 2004

Collection of works from world famous painters who resided in Chicago learn more...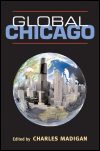 Author: Edited by Charles Madigan
Pub Date: 2004

The economic development and transformation of Chicago from industrial powerhouse to global metropolis learn more...


Author: Jane Addams
Pub Date: February 2004

The biography of one Jane Addams' best friends, written after Julia Lathrop's death learn more...



Mexicans and Pottery at Hull-House, 1920-40
Author: Edited by Cheryl R. Ganz and Margaret Strobel
Pub Date: May 2004

Presenting the Mexican artisans of Hull House and the history of its kilns and pottery learn more...


Author: Hutchins Hapgood Introduction and Notes by James R. Barrett
Pub Date: August 2004

A compelling account of working-class life and politics that make up American Labor history learn more...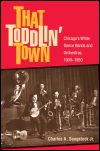 Chicago's White Dance Bands and Orchestras, 1900-1950
Author: Charles A. Sengstock Jr.
Pub Date: December 2004

The unknown story of the business behind the bands that became an industry learn more...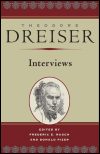 Author: Edited by Frederic E. Rusch and Donald Pizer
Pub Date: December 2004

Up close and personal with a vibrant iconoclast learn more...



The Story of Lincoln Park Zoo
Author: Mark Rosenthal, Carol Tauber, and Edward Uhlir
Pub Date: November 2003

The history of one of the oldest zoos in the US, filled with pictures and wonderful stories about the people and animals who made Lincoln Park Zoo learn more...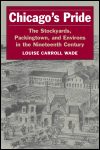 The Stockyards, Packingtown, and Environs in the Nineteenth Century
Author: Louise Carroll Wade
Pub Date: January 2003

The growth of Chicago's stockyards and the communities that were formed around them in the mid-to-late 19th century learn more...


vol. 1: Preparing to Lead, 1860-81
Author: Jane Addams Edited by Mary Lynn McCree Bryan, Barbara Bair, and Maree de Angury
Pub Date: December 2003

learn more...


Previous
5
6
7
8
9
10
11
12
13
14