Page:
1
2
3
Science, General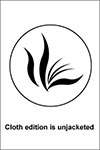 Human and Environmental Disposition and Toxicology
Author: Edited by Larry G. Hansen and Larry W. Robertson
Pub Date: March 2008

Investigating the effects of PCB toxicity on humans and the environment learn more...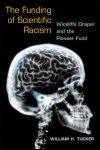 Wickliffe Draper and the Pioneer Fund
Author: William H. Tucker
Pub Date: 2007

New evidence about the use and abuse of science in support of bigotry learn more...


Author: Vincent Kiernan
Pub Date: August 2006

The invisible influence of an elitist embargo on knowledge The "embargo's" impact on public knowledge about important science and medical news learn more...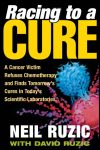 A Cancer Victim Refuses Chemotherapy and Finds Tomorrow's Cures in Today's Scientific Laboratories
Author: Neil Ruzic
Pub Date: February 2006

A Cancer Memoir detailing the serach for new biotherapies in cancer treatment while encouraging others to research, question, and become self-advocates for their own treatments. learn more...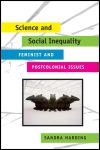 Feminist and Postcolonial Issues
Author: Sandra Harding
Pub Date: March 2006

Rethinking the ways modern science encodes destructive political philosophies learn more...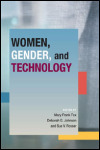 Author: Edited by Mary Frank Fox, Deborah G. Johnson, and Sue V. Rosser
Pub Date: 2006

An interdisciplinary investigation of the co-creation of gender and technology learn more...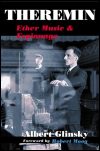 Ether Music and Espionage
Author: Albert Glinsky
Pub Date: 2005

The riveting story of an eccentric musician-scientist turned Soviet spook learn more...


Author: Kevin Warwick
Pub Date: August 2004

An engaging personal account of human enthusiasm, robot science, and the future learn more...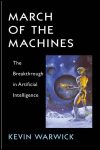 The Breakthrough in Artificial Intelligence
Author: Kevin Warwick
Pub Date: August 2004

Dystopian warnings about machine threats from a leading expert on robotics learn more...


Magnetic Healing, Psychic Phenomena, and Other Heterodoxies
Author: Henry H. Bauer
Pub Date: 2004

A book that all scientists should read, and a book that all who are interested in the unexplainable will want to read, Bauer explores how examining anomalies have profited humankind and restores the respectability--and necessity--of such pursuits in a fascinating overview of science and the pursuit of the unknown. learn more...


Page:
1
2
3