Page:
1
2
International Affairs
Feminist Memories of Resistance in Latin America's Dirty Wars
Author: Viviana Beatriz MacManus
Pub Date: December 2020

Gender-based violence and historical memory in Mexico and Argentina learn more...


Relearning the World through Radical Vulnerability
Author: Richa Nagar
Pub Date: September 2019

A fearless new approach to the search for poetic and social justice learn more...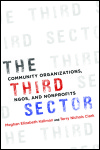 Community Organizations, NGOs, and Nonprofits
Author: Meghan Elizabeth Kallman and Terry Nichols Clark
Pub Date: Cloth: 2016; Paper: February 2019

The increasingly powerful constellation of groups at the crux of global affairs learn more...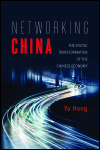 The Digital Transformation of the Chinese Economy
Author: Yu Hong
Pub Date: 2017

A political economy of China's new digital capitalism learn more...


Feminism, Imperialism, and Transnational Solidarity
Author: Edited by Elora Halim Chowdhury and Liz Philipose
Pub Date: October 2016

Women enacting friendship across multiple borders learn more...



The Origins of an Authoritarian Neoliberal State
Author: Bilge Yesil
Pub Date: July 2016

How Turkey's media environment reflects the country's dynamic political, economic, social, and cultural landscapes learn more...


From the Era of Frederick Douglass to the Age of Obama
Author: Edited by Linda Heywood, Allison Blakely, Charles Stith, and Joshua C. Yesnowitz
Pub Date: February 2015

Exploring the many facets of African American participation in the U.S. foreign policy apparatus learn more...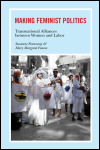 Transnational Alliances between Women and Labor
Author: Suzanne Franzway and Mary Margaret Fonow
Pub Date: March 2011

Applying feminist thinking to labor studies in a global context learn more...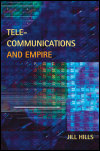 Author: Jill Hills
Pub Date: December 2007

Power relations within the global telecommunications empire learn more...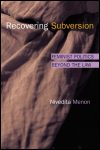 Feminist Politics beyond the Law
Author: Nivedita Menon
Pub Date: August 2004

A feminist analysis of Indian issues that goes past rights to get to justice learn more...


Page:
1
2