Page:
1
2
3
4
5
Mormon Studies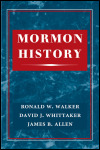 Author: Ronald W. Walker, David J. Whittaker, and James B. Allen With a contribution by Armand Mauss
Pub Date: Cloth: 2001; Paper: 2010

A comprehensive view of how the writing of Mormon history has evolved since the establishment of the church learn more...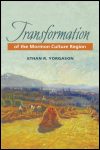 Author: Ethan R. Yorgason
Pub Date: 2010

Charting the shift from radicalism to conservatism in the Mormon American West learn more...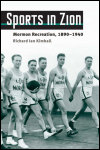 Mormon Recreation, 1890-1940
Author: Richard Ian Kimball
Pub Date: January 2009

A unique look at the Latter-day Saints' recreational efforts intended to "Mormonize" a rising generation of young men and women learn more...


Faith and Conflict in the American West
Author: Todd M. Kerstetter
Pub Date: Cloth: 2006; Paper: 2008

How and why three emerging religious groups failed to find a peaceful home in a purportedly tolerant region learn more...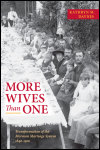 Transformation of the Mormon Marriage System, 1840-1910
Author: Kathryn M. Daynes
Pub Date: 2008

An in-depth examination of the Mormon marriage system in its early days learn more...


Salt Lake City, 1847-1918
Author: Jeffrey Nichols
Pub Date: August 2008

The history of prostitution in early Salt Lake City and its role in the long political and economic struggle between Mormons and gentiles learn more...


Author: Eric A. Eliason
Pub Date: October 2007

The sharp wit of a free-thinking Mormon folk hero learn more...


Mormons, Miners, and Southern Paiutes
Author: W. Paul Reeve
Pub Date: April 2007

Exploring the cultural interactions on the southern rim of the Great Basin in the last half of the nineteenth century learn more...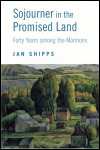 Forty Years among the Mormons
Author: Jan Shipps
Pub Date: 2007

An intimate and eloquent history of America's fastest-growing religion from its leading "outsider" scholar learn more...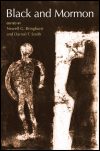 Author: Edited by Newell G. Bringhurst and Darron T. Smith
Pub Date: Cloth: 2004; Paper: 2006

Taking stock of Mormon progress on the developing role of blacks learn more...


Page:
1
2
3
4
5