Page:
1
2
3
4
5
Reference & Bibliography
Author: Brian A. Metzke, Brooks M. Burr, Leon C. Hinz Jr., Lawrence M. Page, and Christopher A. Taylor
Pub Date: February 2022

A scientific and visually spectacular guide to every fish species in Illinois learn more...


Author: Chicago Architecture Center and John Hill
Pub Date: June 2021

Exploring a new century of architecture in the Windy City learn more...


Speculative Fiction in Translation from the Cold War to the New Millennium
Author: Rachel S. Cordasco
Pub Date: December 2021

A reference guide to science fiction and fantasy in English translation learn more...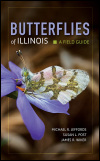 Author: Michael R. Jeffords, Susan L. Post, and James R. Wiker
Pub Date: May 2019

The comprehensive illustrated guide to butterflies in the Prairie State learn more...



Author: Edited by Carol Mighton Haddix, Bruce Kraig, and Colleen Taylor Sen
Pub Date: September 2017

All things food--except ketchup--in the City of the Big Appetites learn more...



Author: Cathy L. Cripps, Vera S. Evenson, and Michael Kuo
Pub Date: March 2016

An eco-centric approach to the search for mushrooms in the Rockies learn more...


Author: Gary B. Reid
Pub Date: January 2015

The premier guide to the lives and work of bluegrass icons learn more...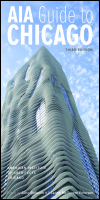 Author: American Institute of Architects Chicago Edited by Alice Sinkevitch and Laurie McGovern Petersen
Pub Date: June 2014

The premier guidebook to the best of Chicago architecture learn more...



Author: Edited by Andrew Linzey
Pub Date: 2014

An interdisciplinary compendium of worldwide animal rights issues learn more...


Volume 1: A-L; Volume 2: M-Z
Author: Patrick Taylor and Frederick I. Case, Editors
Pub Date: September 2013

The essential resource for religions of the Caribbean learn more...


Page:
1
2
3
4
5