Page:
1
2
3
Animal Rights
Confined Animals and the Transformation of the Rural Landscape
Author: Terence J. Centner
Pub Date: March 2004

Investigating modern animal production practices and challenging society to reduce agricultural pollution while helping sustain farmers and rural communities learn more...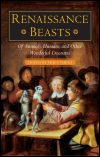 Of Animals, Humans, and Other Wonderful Creatures
Author: Edited by Erica Fudge
Pub Date: February 2004

Where are all the animals in history? Renaissance Beasts begins to answer that question by exploring numerous ways in which animals played a key role in Renaissance culture: werewolves, meat, performers, experimental tools. learn more...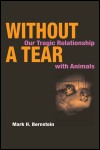 Our Tragic Relationship with Animals
Author: Mark H. Bernstein
Pub Date: June 2004

A clarion call for drastic revision of many of our most common practices involving animals learn more...



The Story of Lincoln Park Zoo
Author: Mark Rosenthal, Carol Tauber, and Edward Uhlir
Pub Date: November 2003

The history of one of the oldest zoos in the US, filled with pictures and wonderful stories about the people and animals who made Lincoln Park Zoo learn more...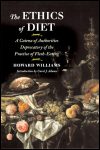 A Catena of Authorities Deprecatory of the Practice of Flesh-Eating
Author: Howard Williams
Pub Date: November 2003

One hundred twenty-year-old classic in vegetarianism. A compendium of writings against flesh-eating by writers ranging from Plato to Schopenhauer, Ovid to Thoreau. learn more...


Encounters with the Most Endangered Animals in North America
Author: Charles Bergman
Pub Date: March 2003

Wild Echoes brings the reader face to face with several of the most endangered animals in North America and offers a unique interpretation of the phenomenon of endangerment in modern life learn more...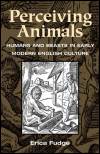 Humans and Beasts in Early Modern English Culture
Author: Erica Fudge
Pub Date: January 2002

learn more...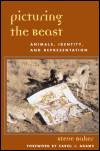 Animals, Identity, and Representation
Author: Steve Baker
Pub Date: November 2001

Explores how human beings use animals and images of animals to define themselves learn more...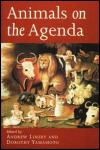 Questions about Animals for Theology and Ethics
Author: Edited by Andrew Linzey and Dorothy Yamamoto
Pub Date: 1998

learn more...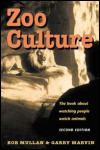 Author: Bob Mullan and Garry Marvin
Pub Date: 1998

learn more...


Page:
1
2
3