1
2
3
4
5
6
7
8
9
10
Next
Sociology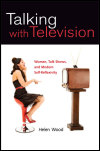 Women, Talk Shows, and Modern Self-Reflexivity
Author: Helen Wood
Pub Date: April 2009

Talking back to TV--women viewers' participation with TV talk shows learn more...


Author: Teresa L. Ebert
Pub Date: September 2009

A bold and compelling remapping of contemporary cultural critique learn more...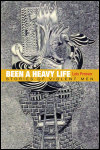 Author: Lois Presser
Pub Date: September 2008

A groundbreaking look at how violent men tell their life stories learn more...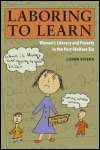 Women's Literacy and Poverty in the Post-Welfare Era
Author: Lorna Rivera
Pub Date: September 2008

The struggle for literacy, education, and employment for women during welfare reform learn more...


Reworking Anthropology in the Global Age
Author: Faye V. Harrison
Pub Date: March 2008

Envisioning new directions for an inclusive anthropology learn more...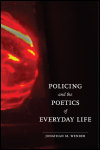 Author: Jonathan M. Wender
Pub Date: October 2008

A former police sergeant draws on philosophy, literature, and art to reveal the profound--indeed poetic--significance of police-citizen encounters learn more...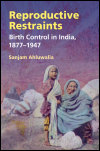 Birth Control in India, 1877-1947
Author: Sanjam Ahluwalia
Pub Date: January 2008

An investigation of elitist initiatives to limit population growth in India learn more...


Race, Labor, and Civil Rights since Emancipation
Author: Edited by Eric Arnesen
Pub Date: July 2007

A multidimensional reader that explores the African American worker's experience since the Civil War learn more...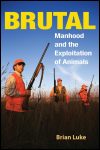 Manhood and the Exploitation of Animals
Author: Brian Luke
Pub Date: September 2007

The first integrated theory of manhood's relationship to hunting, animal experimentation, and animal sacrifice learn more...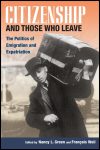 The Politics of Emigration and Expatriation
Author: Edited by Nancy L. Green and François Weil
Pub Date: April 2007

Exodus and national identity learn more...


1
2
3
4
5
6
7
8
9
10
Next