Page:
1
2
3
4
5
6
7
Asian American Studies
Transnational Politics of Korean Adoption in the United States
Author: Kimberly D. McKee
Pub Date: March 2019

Korean adoption and the legacies of gratitude learn more...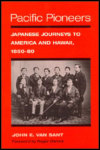 Japanese Journeys to America and Hawaii, 1850-80
Author: John E. Van Sant
Pub Date: May 2000

The first full-length transnational and cross-cultural examination of the earliest Japanese settlers in Hawai'i and the United States. learn more...


Injustice and Revenge in the Fukunaga Case
Author: Jonathan Y. Okamura
Pub Date: September 2019

Racism and an infamous murder case in 1920s Hawai i learn more...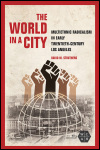 Multiethnic Radicalism in Early Twentieth-Century Los Angeles
Author: David M. Struthers
Pub Date: May 2019

How working people from around the world imagined a new Los Angeles learn more...


White Leisure and the Making of the American "Oriental"
Author: Amy Sueyoshi
Pub Date: March 2018

The creation and evolution of a racial stereotype learn more...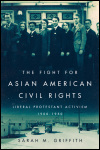 Liberal Protestant Activism, 1900-1950
Author: Sarah M. Griffith
Pub Date: March 2018

The religious underpinnings of a forgotten civil rights conflict learn more...


Filipina Migrants and Transnational Families in the Digital Age
Author: Valerie Francisco-Menchavez
Pub Date: April 2018

Together but apart in a globalized world learn more...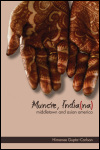 Middletown and Asian America
Author: Himanee Gupta-Carlson
Pub Date: March 2018

An Indian American's perspective on the typical American community learn more...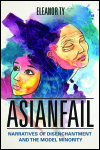 Narratives of Disenchantment and the Model Minority
Author: Eleanor Ty
Pub Date: April 2017

Struggling to turn feelings of #asianfail into #asianhappiness learn more...


The Politics of Rescue in Little Saigon
Author: Phuong Tran Nguyen
Pub Date: October 2017

How gratitude and longing forged a new kind of American learn more...


Page:
1
2
3
4
5
6
7