Page:
1
2
3
Classics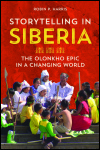 The Olonkho Epic in a Changing World
Author: Robin P. Harris
Pub Date: Cloth: November 2017; Paper: September 2020

How the Sakha revived a near-extinct art form learn more...


Author: Nanno Marinatos
Pub Date: Cloth: 2010; Paper: September 2013

An illustrated guide to Minoan images and symbols learn more...


Author: Michel Tardieu
Pub Date: February 2009

Good and evil, light and darkness; for the first time in English, a potent survey of Manichaeism learn more...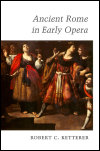 Author: Robert C. Ketterer
Pub Date: December 2008

A grand portrait of early opera's use of Roman history, from the perspectives of classical literature and musical history learn more...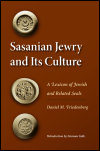 A Lexicon of Jewish and Related Seals
Author: Daniel M. Friedenberg
Pub Date: April 2008

An impressive collection of Jewish seals from the Sasanian Empire learn more...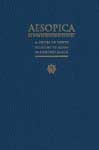 A Series of Texts Relating to Aesop or Ascribed to Him
Author: Ben Edwin Perry
Pub Date: February 2007

The most complete corpus of the proverbs and fables of Aesop ever assembled learn more...


Author: Friedrich Nietzsche
Pub Date: 2006

The first English translation of Nietzsche's vital thinking on the pre-Platonics learn more...


Ancient Sources, Translations, and Modern Medical Analyses
Author: Translated and with Commentary by JoAnn Scurlock and Burton R. Andersen
Pub Date: August 2005

The only comprehensive analysis of the earliest recorded medical literature learn more...


Author: Roger D. Woodard
Pub Date: September 2005

Explaining the survival of Proto-Indo-European cultic spaces in Vedic India and ancient Rome learn more...



The Rich Life and the Dance
Author: Eunice Dauterman Maguire
Pub Date: August 2005

An ancient time brought to life by textiles learn more...


Page:
1
2
3