1
2
3
4
5
6
7
8
9
10
Next
Biography & Personal Papers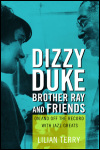 On and Off the Record with Jazz Greats
Author: Lilian Terry
Pub Date: November 2017

The received word from a roster of legends learn more...


My Life with Jimmy Martin, the King of Bluegrass
Author: Barbara Martin Stephens
Pub Date: August 2017

Life with a legend against the backdrop of bluegrass's golden age learn more...


Composing an American Life
Author: Denise Von Glahn
Pub Date: August 2017

The fullness of a life lived allegro learn more...


The Essential Speeches and Sermons
Author: Lucretia Mott Edited by Christopher Densmore, Carol Faulkner, Nancy Hewitt, and Beverly Wilson Palmer
Pub Date: April 2017

An invaluable collection of the iconic reformer's words and works learn more...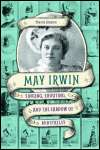 Singing, Shouting, and the Shadow of Minstrelsy
Author: Sharon Ammen
Pub Date: January 2017

The vivid life and startling times of a forgotten entertainer learn more...


Tales and Tale-Spinners from Appalachia
Author: Loyal Jones
Pub Date: September 2017

A joyous blend of life story, learning, and lore learn more...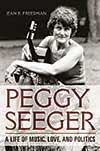 A Life of Music, Love, and Politics
Author: Jean R. Freedman
Pub Date: March 2017

The first full-length biography of the music legend learn more...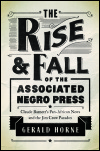 Claude Barnett's Pan-African News and the Jim Crow Paradox
Author: Gerald Horne
Pub Date: August 2017

Publisher, diplomat, activist--the astonishing story of the first African American press baron learn more...


Author: Robert W. Cherny
Pub Date: April 2017

A political biography of the great California muralist learn more...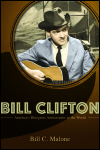 America's Bluegrass Ambassador to the World
Author: Bill C. Malone
Pub Date: October 2016

Pioneer, pathfinder, and proponent--the journey of an unlikely bluegrass icon learn more...


1
2
3
4
5
6
7
8
9
10
Next