Previous
6
7
8
9
10
11
12
13
14
15
Cultural Studies
Author: Holbrook Jackson
Pub Date: November 2001

learn more...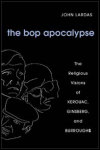 The Religious Visions of Kerouac, Ginsberg, and Burroughs
Author: John Lardas
Pub Date: December 2001

The first book to engage the religious world of the Beats on its own terms, taking seriously the otherworldly claims made by each writer and recreates the religious world that was foundational to the most well-known works of the three most famous Beat writers. learn more...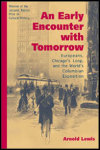 Europeans, Chicago's Loop, and the World's Columbian Exposition
Author: Arnold Lewis
Pub Date: February 2001

For the first time in sixty years, Chicago and the development of Chicago's Loop at a crucial and formative stage, is examined in light of its appearance, pace, and economic drive in a shattering encounter between Old-World assumptions and New-World realities. learn more...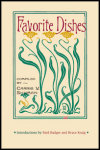 A Columbian Autograph Souvenir Cookery Book
Author: Compiled by Carrie V. Shuman
Pub Date: January 2001

Favorite Dishes affords an unusual and interesting look into the way the early women's movement used conventional means to manipulate their way into a man's world, and provides insight into how food, women, and American attitudes were changing at the end of a century. learn more...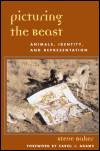 Animals, Identity, and Representation
Author: Steve Baker
Pub Date: November 2001

Explores how human beings use animals and images of animals to define themselves learn more...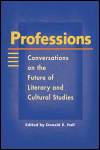 Conversations on the Future of Literary and Cultural Studies
Author: Edited by Donald E. Hall
Pub Date: June 2001

learn more...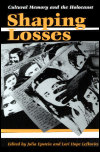 Cultural Memory and the Holocaust
Author: Edited by Julia Epstein and Lori Hope Lefkovitz
Pub Date: May 2001

Looking at works of art as well as family relationships, Shaping Losses explores how traumatic loss shapes personal and cultural identity. learn more...


Transnational Popular Music
Author: Nabeel Zuberi
Pub Date: March 2001

Against the background of his own upbringing as a Pakistani Brit, Zuberi explores English popular music of the 1980s and 1990s as a function of the politics of cultural identity in Britain. learn more...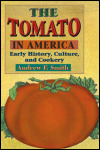 Early History, Culture, and Cookery
Author: Andrew F. Smith
Pub Date: November 2001

A tasty and entertaining history of one of America's favorite foodstuffs learn more...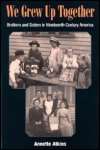 Brothers and Sisters in Nineteenth-Century America
Author: Annette Atkins
Pub Date: December 2001

The first book on 19th century siblings--as informative for today's families as it is accurate about those in the 19th century, Atkins shows how brothers and sisters provide vital familial links with each other that last. This book also tells good stories, and engages the reader in the lives of real people in the past. learn more...


Previous
6
7
8
9
10
11
12
13
14
15