Previous
6
7
8
9
10
11
12
13
14
15
Cultural Studies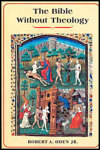 The Theological Tradition and Alternatives to It
Author: Robert A. Oden, Jr.
Pub Date: December 2000

This is an examination of portions of the (Hebrew) Bible [Old Testament] through historical mythical parallels, anthropology, and other scientific methods to bring a refreshing new understanding of the biblical texts. learn more...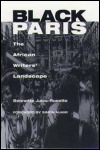 The African Writers' Landscape
Author: Bennetta Jules-Rosette
Pub Date: 2000

learn more...


Author: Carroll B. Johnson
Pub Date: May 2000

In this first volume in the new HISPANISMS series, Johnson illuminates Cervantes' Don Quixote on the side of materialism--in contrast to the highly idealistic perspective one usually takes of the knight-errant and his adventures. learn more...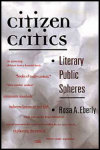 Author: Rosa A. Eberly
Pub Date: February 2000

How four rancorous censorship debates changed the way we talk about controversial books learn more...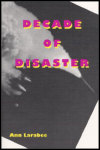 Author: Ann Larabee
Pub Date: January 2000

learn more...


Author: Paul Magee
Pub Date: June 2000

Surrealistic in style and content, this intellectual tour guide into the nature of tourists and tourism is a theorist's field trip, engaged in upside-down anthropology, ethnography, and culture studies to arrive out on the other side of emergent global culture and the nature of personhood. Quirky and difficult, but fun. learn more...


Author: Ross Miller
Pub Date: November 2000

Illuminates the birth of modernism in American and the development of a radically new architecture--tested in fire, the modern city emerged learn more...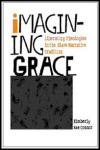 Liberating Theologies in the Slave Narrative Tradition
Author: Kimberly Rae Connor
Pub Date: March 2000

Extends the tradition of the slave narrative to contemporary artists and demonstrates how they all work toward a "liberation theology"--even though it may not be traditionally Christian or sacred. learn more...


Making the United States Home, 1870-1930
Author: Orm Överland
Pub Date: July 2000

The author sums it up best: "What I call 'homemaking myths' are stories told in immigrant/ethnic groups both to bolster members' confidence in their identities as Americans and to prove to other Americans, in particular the traditionally dominant groups, that their particular group has a unique right to a home in the United States. " learn more...


Author: Victoria Getis
Pub Date: August 2000

The author traces the many failings of today's juvenile court system directly to the progressive reformers in Chicago who instituted the system in the belief that the state and science could "fix" the problems of troubled and youthful lawbreakers. learn more...


Previous
6
7
8
9
10
11
12
13
14
15