Previous
3
4
5
6
7
8
9
10
11
12
Next
History, Am.: 19th C.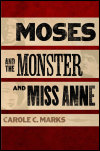 Author: Carole C. Marks
Pub Date: July 2009

The dynamic lives of three diverse women, fighting for and against slavery in antebellum Maryland learn more...


The Long View of Race in America
Author: William McKee Evans
Pub Date: April 2009

A timely reframing of race in America learn more...


Wealth-Seeking Versus Christian Values in Pre-Civil War America
Author: Lorman A. Ratner, Paula T. Kaufman, and Dwight L. Teeter Jr.
Pub Date: August 2009

Examining the intense conflict between financial success and moral righteousness in nineteenth-century America learn more...


Author: Edited by Kathryn Kish Sklar and Beverly Wilson Palmer
Pub Date: May 2009

First-hand accounts of one woman's fight to improve working conditions for Americans in the early twentieth century learn more...


Abraham Lincoln and the Ann Rutledge Legend
Author: John Evangelist Walsh
Pub Date: January 2009

Unraveling the fabled romance between Abraham Lincoln and Ann Rutledge learn more...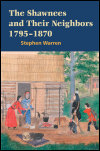 Author: Stephen Warren
Pub Date: January 2009

Looking past the rhetoric to expose the forces that shaped Shawnee nationalism learn more...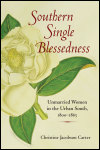 Unmarried Women in the Urban South, 1800-1865
Author: Christine Jacobson Carter
Pub Date: January 2009

The engaging lives that single women led in spite of (or perhaps because of) their "spinsterhood" learn more...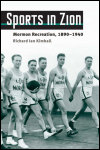 Mormon Recreation, 1890-1940
Author: Richard Ian Kimball
Pub Date: January 2009

A unique look at the Latter-day Saints' recreational efforts intended to "Mormonize" a rising generation of young men and women learn more...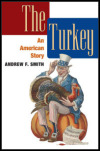 Author: Andrew F. Smith
Pub Date: October 2009

"Talking turkey" about the bird you thought you knew learn more...


Author: Vanessa D. Dickerson
Pub Date: March 2008

Understanding connections between black Americans and white Victorian Britons learn more...


Previous
3
4
5
6
7
8
9
10
11
12
Next