1
2
3
4
5
6
7
8
9
10
Next
Illinois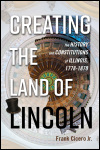 The History and Constitutions of Illinois, 1778-1870
Author: Frank Cicero Jr.
Pub Date: April 2018

How three constitutions built the modern Prairie State learn more...



The University of Illinois
Author: Photographs by Larry Kanfer
Pub Date: Cloth: 2011; Paper: 2018

The artistry and atmosphere of the U. of I. campus learn more...



The Rise of Women in the Digital Arts
Author: Edited by Donna J. Cox, Ellen Sandor, and Janine Fron
Pub Date: June 2018

Blazing artistic trails through the digital age learn more...



A Field Guide to Markers, Monuments, and Motifs
Author: Hal Hassen and Dawn Cobb
Pub Date: June 2017

A first-of-its-kind illustrated guide learn more...



A Walk around the World at the Columbian Exposition
Author: Norman Bolotin with Christine Laing
Pub Date: June 2017

It happened at the World's Fair--roam the magnificent Midway and see for yourself learn more...


Author: Mike Pearson
Pub Date: September 2017

A fact-filled salute to over 130 years of athletic triumph learn more...



Building the University of Illinois Campus
Author: Lex Tate and John Franch
Pub Date: May 2017

The grand plans and intimate stories behind the creation of a classic American campus learn more...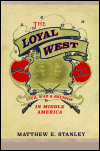 Civil War and Reunion in Middle America
Author: Matthew E. Stanley
Pub Date: February 2017

How an American borderland broke apart and pulled back together learn more...


Lincoln, Douglas, and the Battle over Freedom
Author: Graham A. Peck
Pub Date: October 2017

How the politics and political stakes surrounding slavery transformed the country learn more...



A University of Illinois Coloring Book
Author: University of Illinois Press
Pub Date: May 2017

In your hands and under your crayons: the first-ever U of I adult coloring book learn more...


1
2
3
4
5
6
7
8
9
10
Next