Page:
1
2
3
4
5
6
Native and Indigenous Studies

A Musical Anthropology of an Amazonian People
Author: Anthony Seeger
Pub Date: November 2004

The many roles of song in a native community learn more...


Author: Valerie Sherer Mathes and Richard Lowitt
Pub Date: September 2003

The first full length study of the Standing Bear trial and its concequences on the larger American and Native American societies: the rise of the organized humanitarian reform movement, changes in the administration of Indian affairs, and the passage of the General Allotment Act of 1887. learn more...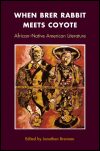 African-Native American Literature
Author: Edited by Jonathan Brennan
Pub Date: June 2003

An exploration of the literature, history, and culture of people of mixed African-Native American descent learn more...


Author: Dr. Beatrice Medicine
Pub Date: August 2001

learn more...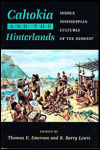 Middle Mississippian Cultures of the Midwest
Author: Edited by Thomas E. Emerson and R. Barry Lewis
Pub Date: November 2000

One of the essential volumes that attempt to explore and explain this largest of all Native American Archeological sites learn more...


Author: Biloine Whiting Young and Melvin L. Fowler
Pub Date: 2000

learn more...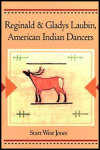 Author: Starr West Jones
Pub Date: June 2000

learn more...


Native American Identity in the Press, 1820-90
Author: John M. Coward
Pub Date: 1999

learn more...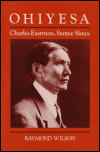 Charles Eastman, Santee Sioux
Author: Raymond Wilson
Pub Date: 1999

learn more...


Wounded Knee and the Struggle for Indian Sovereignty
Author: Mario Gonzalez and Elizabeth Cook-Lynn
Pub Date: 1999

learn more...


Page:
1
2
3
4
5
6