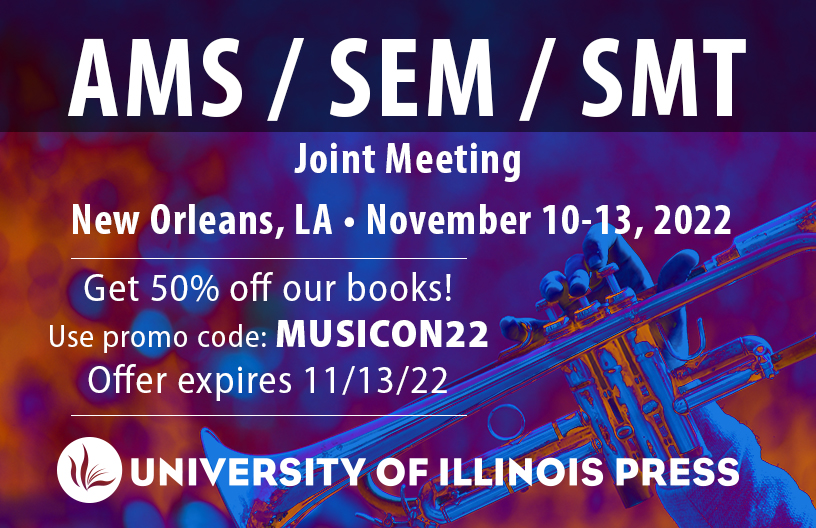 Welcome to the University of Illinois Press virtual exhibit for the 2022 American Musicological Society (AMS), Society for Ethnomusicology (SEM), and Society for Music Theory (SMT) joint meeting! Explore our extensive collection of books, journals, blog posts, and more. Use the promo code MUSICON22 for 50% off of all of our books when ordering from our website, November 10-13, 2022. Buy 3 books and receive the next issue of the Jazz & Culture for free.
Reception to Celebrate the Music in American Life Series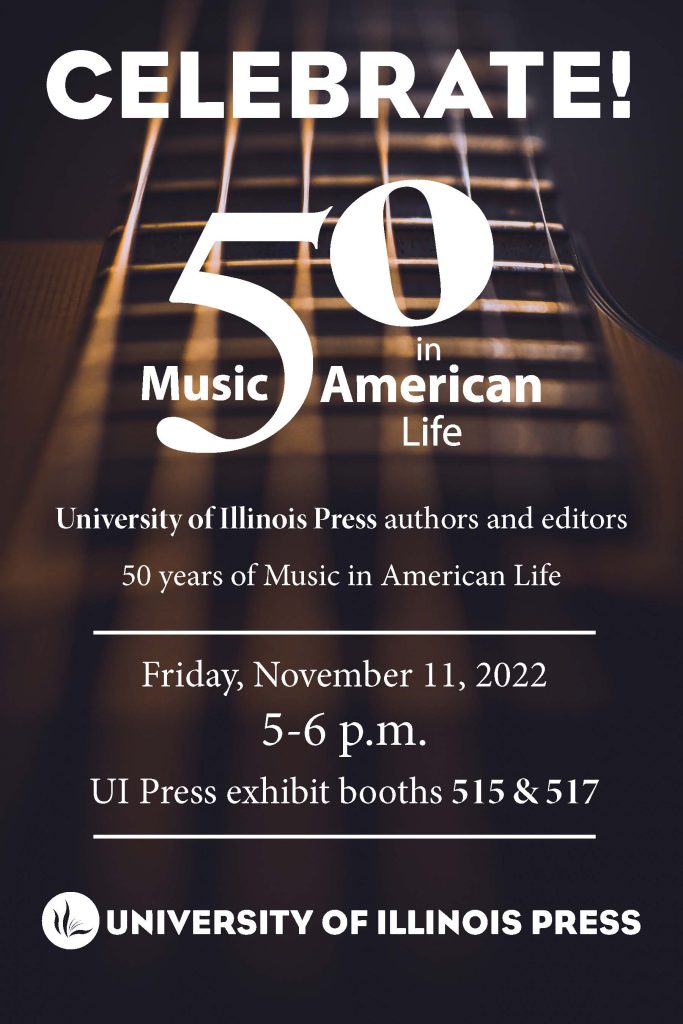 If you are attending the annual meeting in person, please join us for a reception at our booths (#515 & #517) to help celebrate 50 years of our Music in American Life Series on Friday, November 11 at 5pm CDT.
Featured Books
Featured Journals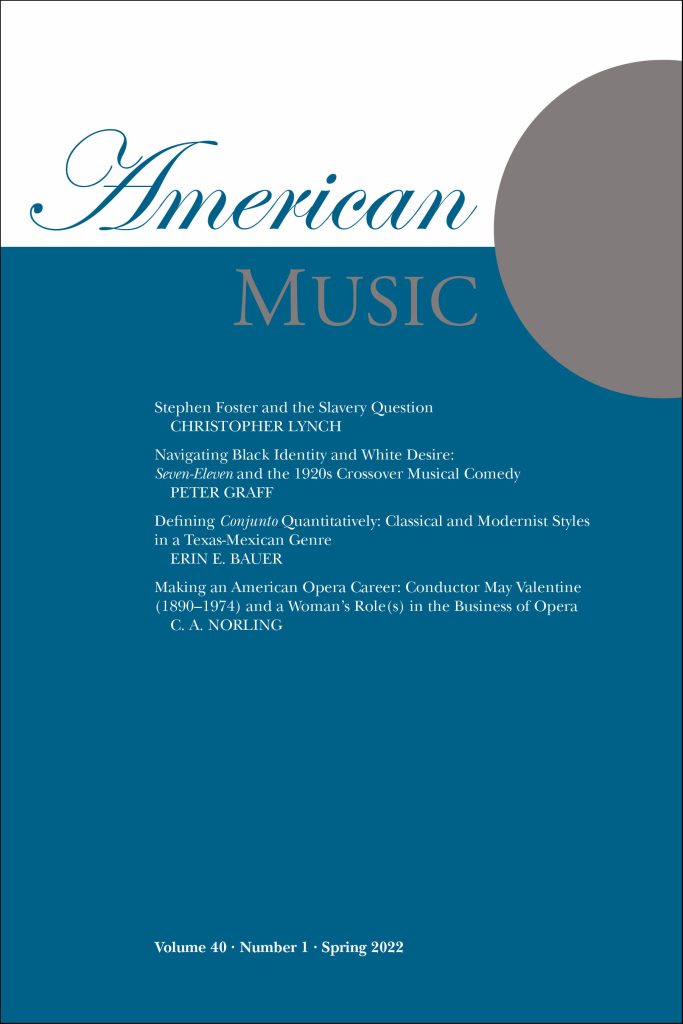 Edited by Todd Decker (outgoing 2022), Nancy Rao (incoming 2023)
American Music is an independent, peer-reviewed journal published quarterly by the University of Illinois Press. Its articles, reviews, and special issues are devoted to American music in the broadest sense, including musical practices of North, South, and Central America as well as American musics performed anywhere in the world.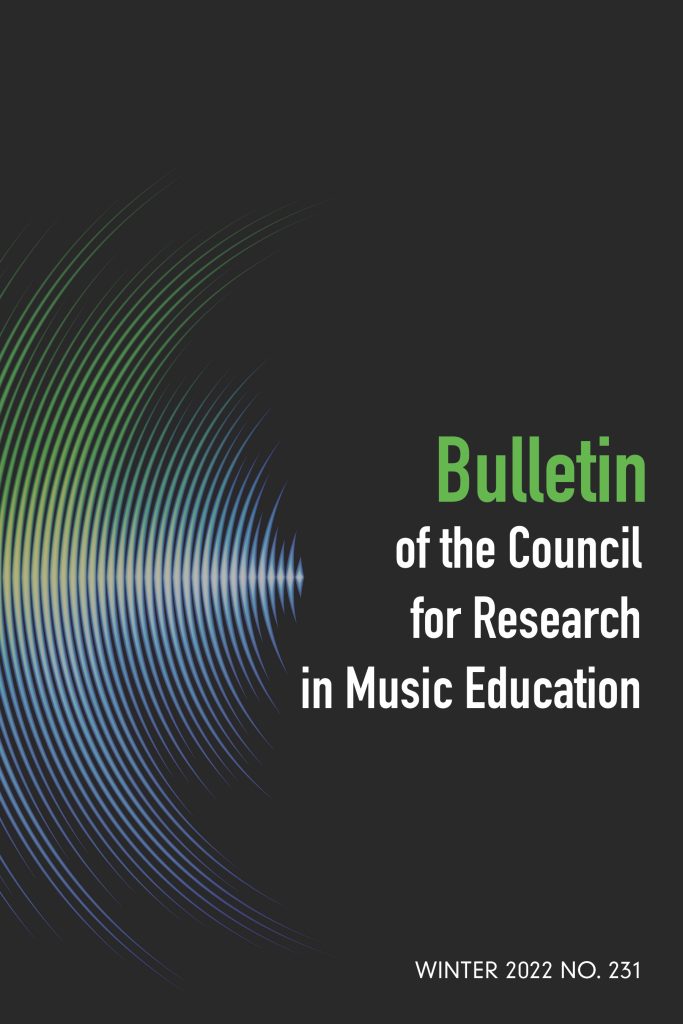 Bulletin of the Council for Research in Music Education
Edited by Janet R. Barrett
The Bulletin of the Council for Research in Music Education provides a forum where contemporary research is made accessible to all with interest in music education. The Bulletin contains current research, and reviews of interest to the international music education profession.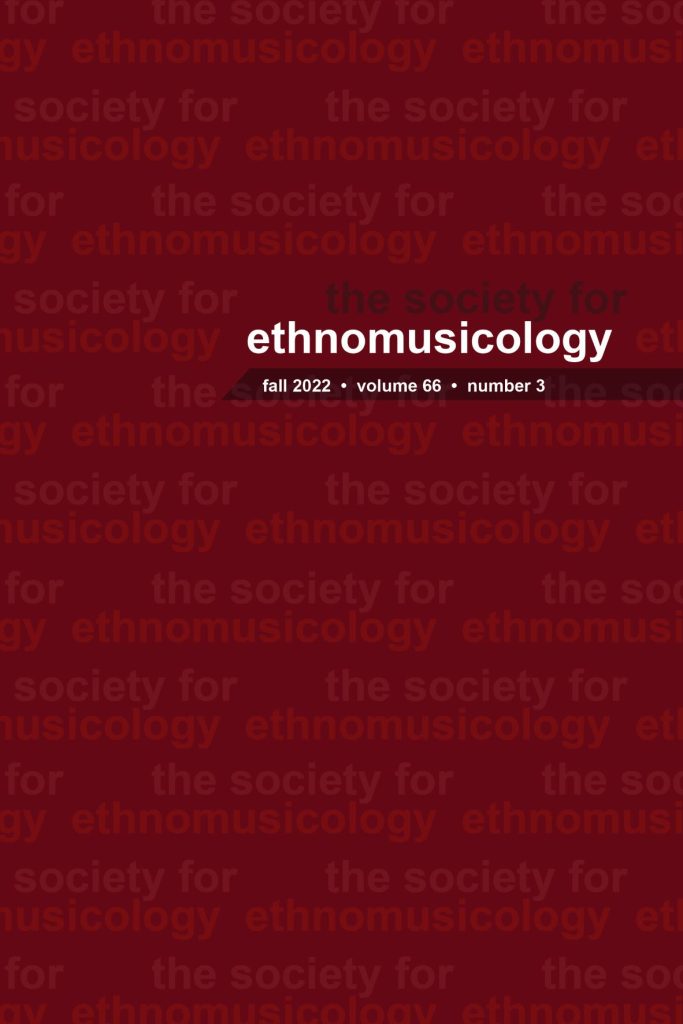 Edited by Katherine M. Brucher
As the official journal of the Society for Ethnomusicology, Ethnomusicology is the premier publication in the field. Its scholarly articles represent current theoretical perspectives and research in ethnomusicology and related fields, while playing a central role in expanding the discipline in the United States and abroad. Aimed at a diverse audience of musicologists, anthropologists, folklorists, cultural studies scholars, musicians, and others, this inclusive journal also features book, recording, film, video, and multimedia reviews.
Edited by Michael C. Heller
Jazz and Culture is a bi-annual publication devoted to publishing cutting-edge research on jazz from multiple perspectives. Founded on the principle that both scholars and musicians offer invaluable contributions, the journal juxtaposes groundbreaking work by researchers alongside oral histories and articles written by master artists in the field. All methodological approaches are welcome, including ethnomusicology, music theory, and critical and cultural studies. The journal particularly encourages work relating to jazz's international scope.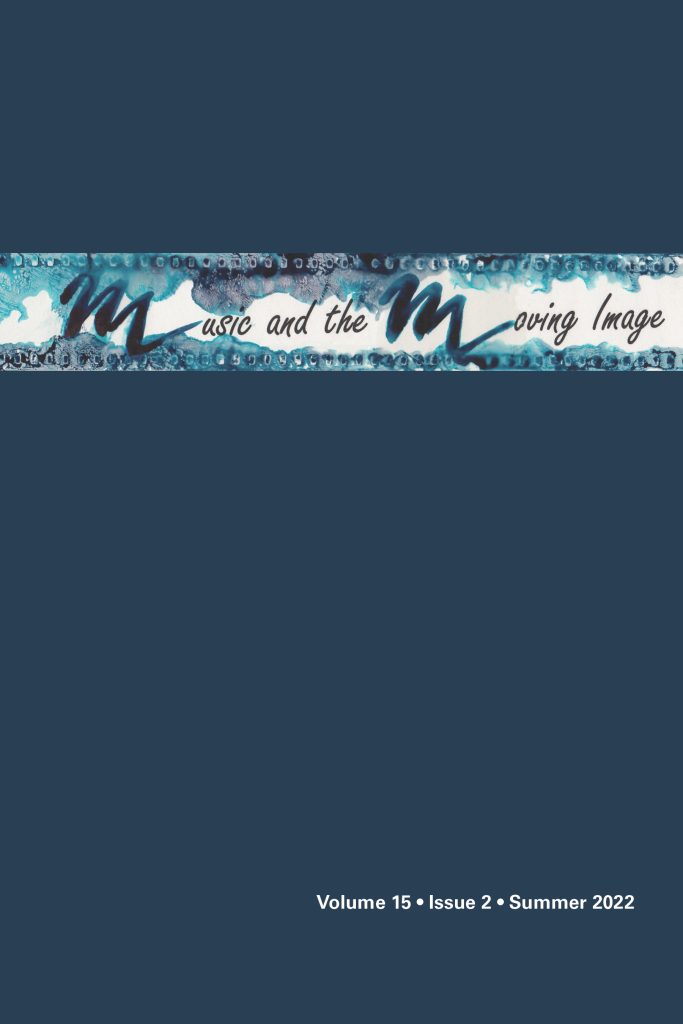 Music and the Moving Image
Edited by Ronald H. Sadoff and Robynn J. Stilwell
The purpose of Music and the Moving Image is to explore the relationship between music and the entire universe of moving images (film, television, music videos, computer games, performance art, and web-based media) through articles, reviews and interviews.
Featured Video
Special Journals Promo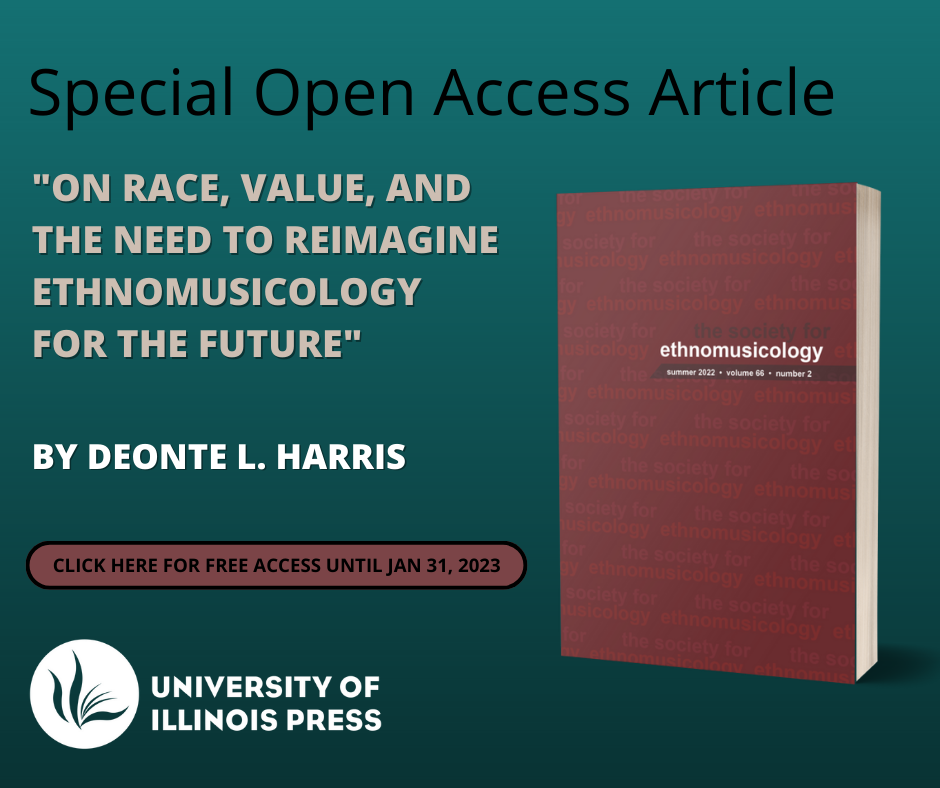 Recent Award Wins
Three UIP books have been named winners of the 2022 ARSC Awards for Excellence in Historical Recorded Sound Research from the Association for Recorded Sound Collections for books published in 2021.
For more information, visit our blog post here.
Two UIP books have been named winners of the Deems Taylor/Virgil Thomson Book Awards in pop music for titles published in 2020.
For more information, visit our blog post here.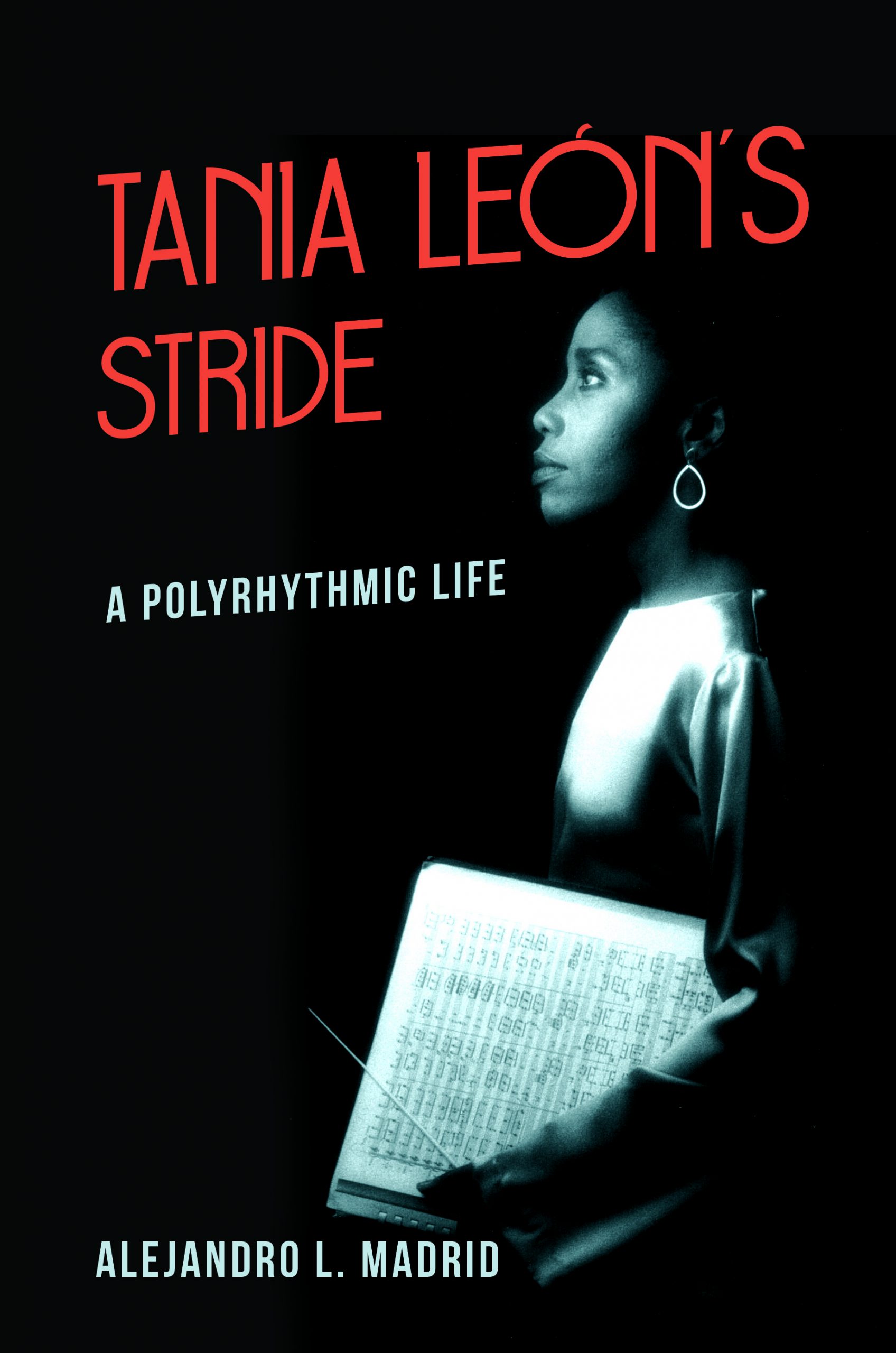 Tania León's Stride: A Polyrhythmic Life by Alejandro L. Madrid was awarded the Bronze Medal in the category of Best Biography in English at the 2022 International Latin Book Awards.
Let's Talk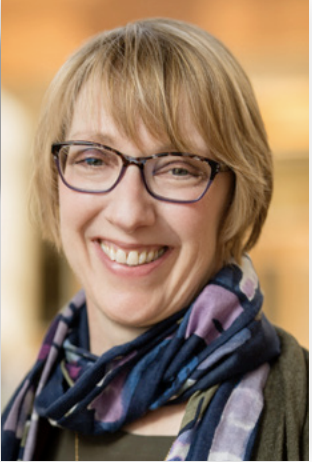 Laurie Matheson is the director of the University of Illinois Press. Her areas of acquisition include the subjects of Music, Dance, and Folklore. If you're working on a book project, please feel free to reach out to her during the conference here.
Click here to read an interview with Laurie Matheson.
Browse Our Seasonal Catalog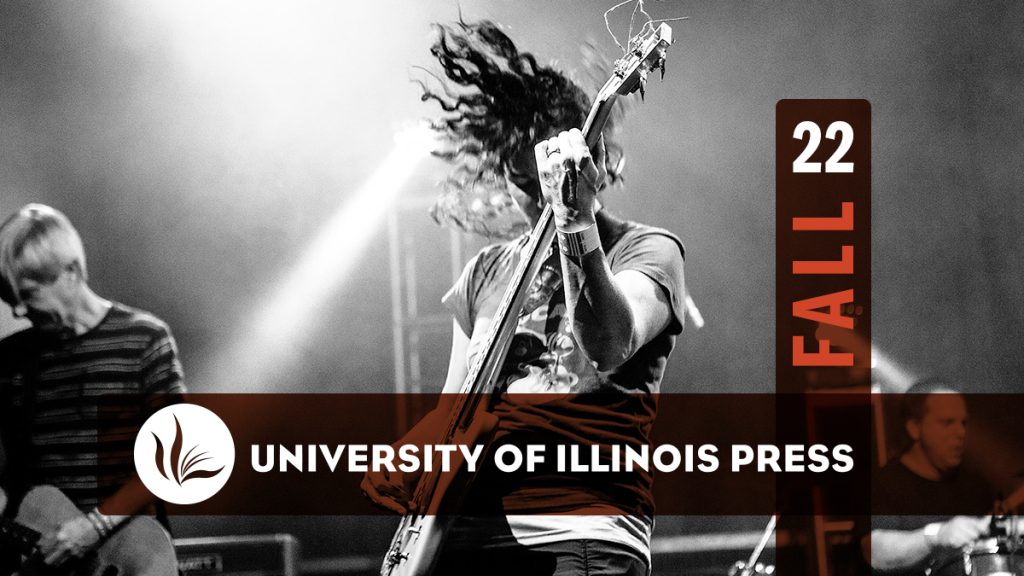 More From Our Authors
Listen to our podcast series, TheUpside: