Music, Classical
Author: Nicholas Temperley
Pub Date: August 2008

Three immigrant composers and the music of an overlooked era learn more...


Author: Elise K. Kirk
Pub Date: 2005

Essential opera history in an invaluable reference aimed at old and new fans alike learn more...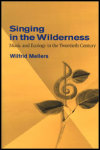 Music and Ecology in the Twentieth Century
Author: Wilfrid Mellers
Pub Date: April 2001

From the author of Music in a New Found Land, a set of diverse reflections on how western art music illuminates the shifting relationship between humankind and the natural world. learn more...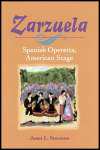 Spanish Operetta, American Stage
Author: Janet L. Sturman
Pub Date: October 2000

The music of a re-emerging Hispanic art form learn more...