Page:
1
2
3
4
5
6
Art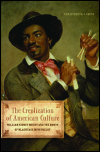 William Sidney Mount and the Roots of Blackface Minstrelsy
Author: Christopher J. Smith
Pub Date: Cloth: 2013; Paper: November 2014

Illustrating the multiethnic performance practices that led to minstrelsy learn more...



Author: Allen Stuart Weller Edited by Robert G. La France and Henry Adams with Stephen P. Thomas
Pub Date: October 2014

The story of the great sculptor's artistic zenith learn more...


Twentieth-Century Postcard Art from Chicago to Cairo
Author: John A. Jakle and Keith A. Sculle
Pub Date: Cloth: 2012; Paper: February 2014

Reading the messages on postcards from Illinois learn more...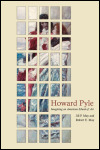 Imagining an American School of Art
Author: Jill P. May and Robert E. May
Pub Date: August 2011

A portrait of the artist and his influence on American popular culture learn more...


The Sculptures of Malvina Hoffman
Author: Marianne Kinkel
Pub Date: November 2011

How one set of anthropological sculptures deeply influenced modern racial perceptions learn more...



Author: José Gamaliel González
Pub Date: July 2010

A candid, authentic account of a life in Latino art and politics learn more...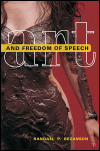 Author: Randall P. Bezanson
Pub Date: September 2009

Art on trial: exploring the Supreme Court's rulings on free expression learn more...



Author: Victoria Grieve
Pub Date: April 2009

Art for everyone--the Federal Art Project's drive for middlebrow visual culture and identity learn more...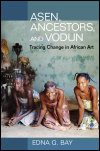 Tracing Change in African Art
Author: Edna G. Bay
Pub Date: February 2008

A social and iconographic history of a West African sculptural form learn more...



Author: Sally Webster
Pub Date: Cloth: 2004; Paper: 2008

The first in-depth study of Mary Cassatt's lost mural Modern Woman learn more...


Page:
1
2
3
4
5
6