Page:
1
2
3
4
Art

Author: Victoria Grieve
Pub Date: April 2009

Art for everyone--the Federal Art Project's drive for middlebrow visual culture and identity learn more...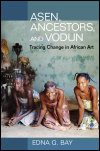 Tracing Change in African Art
Author: Edna G. Bay
Pub Date: February 2008

A social and iconographic history of a West African sculptural form learn more...



Author: Sally Webster
Pub Date: Cloth: 2004; Paper: 2008

The first in-depth study of Mary Cassatt's lost mural Modern Woman learn more...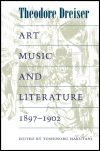 Author: Theodore Dreiser
Pub Date: February 2007

Dreiser's captivating portraits of turn-of-the-century America's famous figures learn more...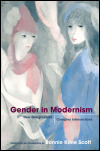 New Geographies, Complex Intersections
Author: Edited and with an Introduction by Bonnie Kime Scott
Pub Date: June 2007

learn more...


The Newberry Library Bodmer Collection
Author: W. Raymond Wood, Joseph C. Porter, and David C. Hunt
Pub Date: December 2007

Collected studio work from the premier documentary artist of the American West learn more...



The Creation and Marketing of the Femme Fatale
Author: Elizabeth K. Menon
Pub Date: May 2006

French print media and the image of the "depraved" woman in the Belle Epoque learn more...



The Art of Frank V. Dudley
Author: Edited by James R. Dabbert with J. Ronald Engel, Joan Gibb Engel, Wendy Greenhouse, and William Gerdts
Pub Date: October 2006

A native Midwesterner's timeless portrayals of a fragile sanctuary learn more...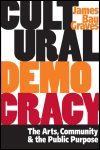 The Arts, Community, and the Public Purpose
Author: James Bau Graves
Pub Date: December 2005

How America shortchanges the arts and community, and what can be done about it learn more...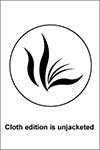 Author: Douglas Garofalo
Pub Date: February 2004

The powerful visual story of the design and construction process of the architectural project at Chicago's Museum of Contemporary Art plaza learn more...


Page:
1
2
3
4