Page:
1
2
3
Music, Classical
Author: Elise K. Kirk
Pub Date: 2005

A unique and invaluable resource for opera fans, new and old learn more...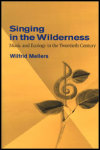 Music and Ecology in the Twentieth Century
Author: Wilfrid Mellers
Pub Date: April 2001

From the author of Music in a New Found Land, a set of diverse reflections on how western art music illuminates the shifting relationship between humankind and the natural world. learn more...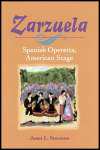 Spanish Operetta, American Stage
Author: Janet L. Sturman
Pub Date: October 2000

The first book on this re-emerging Hispanic art-form, bridging classical and popular music, traces the Zarzuela from its beginnings in 17th century Spain to its burgeoning new awareness via the Internet and its role in defining American urban ethnicity. learn more...


Page:
1
2
3