Page:
1
2
3
Medieval & Renaissance Studies
Author: Edited by Bonnie G. Smith
Pub Date: September 2004

Top scholars on the major issues in women's history around the world learn more...



Author: Clark Hulse
Pub Date: December 2003

Commemorating the 400th Anniversary of Elizabeth I 's reign this history tells the story of her life and reign using artifacts from her life--books, pamphlets, letters, paintings, maps and more. learn more...


Author: Mary Blockley
Pub Date: March 2002

This is the first major linguistic re-interpretation of Old English, showing where the first sentences in English begin and end, and why it matters. learn more...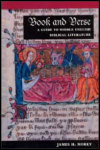 A Guide to Middle English Biblical Literature
Author: James H. Morey
Pub Date: 2000

learn more...


Author: Carroll B. Johnson
Pub Date: May 2000

In this first volume in the new HISPANISMS series, Johnson illuminates Cervantes' Don Quixote on the side of materialism--in contrast to the highly idealistic perspective one usually takes of the knight-errant and his adventures. learn more...


Genres in Historical Context
Author: Edited by William D. Paden
Pub Date: April 2000

Opens up not only a reconsideration of genre in medieval European lyric, this book also re-examines the notion of "genre" itself, showing that it should be considered as an historical phenomenon influenced by the cultures in which the lyrics arose. learn more...


Violence in Town and Country since the Middle Ages
Author: Edited by Eric A. Johnson and Eric H. Monkkonen
Pub Date: October 1996

learn more...



Elizabethan Introspection
Author: Peter Iver Kaufman
Pub Date: 1996

learn more...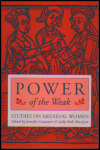 Studies on Medieval Women
Author: Edited by Jennifer Carpenter and Sally-Beth MacLean
Pub Date: 1995

learn more...


Author: Edited by Robert Ousterhout and Leslie Brubaker
Pub Date: 1995

learn more...


Page:
1
2
3