Previous
6
7
8
9
10
11
12
13
14
15
Next
Political Science
Author: Robert Justin Goldstein
Pub Date: May 2001

The dark side of the "land of the free" learn more...


Author: Tracy B. Strong
Pub Date: October 2000

A significant contribution to Nietzsche studies, the author examines both the personal and the political sides of Nietzsche's writings to show how his writings can expand notions of democratic politics and democratic understanding. learn more...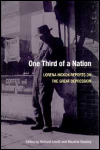 Lorena Hickok Reports on the Great Depression
Author: Lorena Hickok
Pub Date: September 2000

Vividly and compassionately portrays the same heartrending devastation, sorrow, and quiet heroism of the Depression that Steinbeck depicted in Grapes of Wrath and that Woody Guthrie evoked in his songs of the common people. learn more...


Author: Jerold Waltman
Pub Date: May 2000

Arguing for recasting the debate over the minimum wage in terms of a political economy of citizenship, Waltman not only examines the history and details the processes of determining a miniumum wage, he advocates dealing with the issue out of a communal sense of responsibility. learn more...


Author: David Halberstam
Pub Date: November 2000

The Powers That Be remains one of the most vivid and immediate accounts we have of power at work in America. Pulitzer-prize winning Halberstam writes compellingly and with enormous skill about the personalities behind some of the most influential media figures at play in the last quarter of the 20th Century learn more...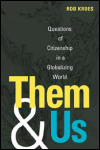 Questions of Citizenship in a Globalizing World
Author: Rob Kroes
Pub Date: October 2000

In an unsettling world in the process of globalization, Them and Us explores the similar and divergent developments in North America and Europe and seeks new and meaningful definitions for citizenship as we all become participants in a new political culture. learn more...


How Japanese Americans Obtained Redress
Author: Mitchell T. Maki, Harry H. L. Kitano, and S. Megan Berthold
Pub Date: 1999

learn more...


George Lincoln Rockwell and the American Nazi Party
Author: Frederick J. Simonelli
Pub Date: 1999

learn more...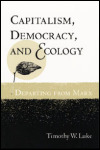 Author: Timothy W. Luke
Pub Date: 1999

learn more...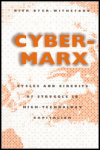 Cycles and Circuits of Struggle in High Technology Capitalism
Author: Nick Dyer-Witheford
Pub Date: 1999

learn more...


Previous
6
7
8
9
10
11
12
13
14
15
Next