Page:
1
2
3
History, World
Volume 4: 'Round the World for Birth Control, 1920-1966
Author: Margaret Sanger Edited by Esther Katz
Pub Date: November 2016

Implementing a global vision of contraceptive access and women's rights learn more...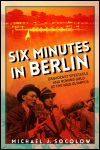 Broadcast Spectacle and Rowing Gold at the Nazi Olympics
Author: Michael J. Socolow
Pub Date: November 2016

How one race spanned the globe and changed history learn more...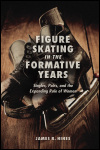 Singles, Pairs, and the Expanding Role of Women
Author: James R. Hines
Pub Date: April 2015

Women and figure skating's rise to prominence learn more...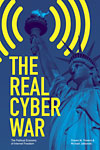 The Political Economy of Internet Freedom
Author: Shawn M. Powers and Michael Jablonski
Pub Date: April 2015

How the freedom-to-connect movement aids Western hegemony learn more...


Illicit Sexuality, Nationalism, and Politics in Colonial Nigeria, 1900-1958
Author: Saheed Aderinto
Pub Date: January 2015

Examining the intersection of sex work and the imperial project in British Nigeria learn more...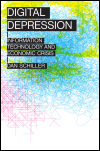 Information Technology and Economic Crisis
Author: Dan Schiller
Pub Date: October 2014

A new political economy of digital capitalism learn more...


Historical Perspectives on Smell
Author: Jonathan Reinarz
Pub Date: March 2014

Elevating the history of an ephemeral and evocative "lower" sense learn more...


A Cultural History of Food in Singapore
Author: Nicole Tarulevicz
Pub Date: December 2013

Discovering Singaporean identity through cooking and cuisine learn more...


A Cultural History of Touch
Author: Constance Classen
Pub Date: May 2012

How did the past feel? learn more...


A Brief History of Communication for Development and Social Change
Author: Emile G. McAnany
Pub Date: April 2012

Invigorating global social change through communication learn more...


Page:
1
2
3