Previous
2
3
4
5
6
7
8
9
10
11
Next
Southern History & Culture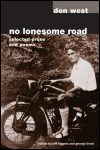 Author: Don West
Pub Date: March 2004

Rediscovery of one of Appalachia's most important and pioneering literary voices and social justice activists learn more...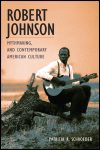 Author: Patricia R. Schroeder
Pub Date: July 2004

An examination of the culture of myth making by looking at the myths surrounding Robert Johnson and how they were used by various writers and artists learn more...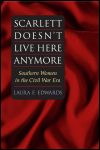 Southern Women in the Civil War Era
Author: Laura F. Edwards
Pub Date: 2004

Reveals a fascinating, more complete portrait of the women and women's roles, political and social, that reach far beyond the air-headed, passive stereotypes of the slave and Southern Belle learn more...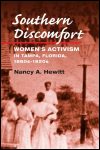 Women's Activism in Tampa, Florida, 1880s-1920s
Author: Nancy A. Hewitt
Pub Date: Cloth: 2001; Paper: 2004

A historical examination of multiracial women's activism in the cigar factories of Tampa Florida learn more...


African American Women in Detroit and Richmond, 1940-54
Author: Megan Taylor Shockley
Pub Date: November 2004

The story of how African American women used their wartime contributions on the home front to push for increased rights to equal employment,welfare benefits, worker equity and desegration of volunteer associations during WWII. The crucible for the civil rights movement. learn more...


The Making of the Old Southern Sound
Author: Robert Cantwell
Pub Date: November 2003

"Best single academic book on bluegrass" learn more...



Author: Waldo Frank
Pub Date: December 2003

Waldo Frank's 1923 novel "Holiday" is the compelling account of a Southern lynching presented through a white author's modernist, experimental style. Written by a white, middle class Jewish northerner educated at Yale posing as a black man while traveling with Jean Toomer. learn more...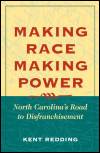 North Carolina's Road to Disfranchisement
Author: Kent Redding
Pub Date: July 2003

The how, why, and when of black disfranchisement in the American South learn more...


Raw Recruits at the Battle of Shiloh
Author: Joseph Allan Frank and George A. Reaves
Pub Date: March 2003

Study of the impact of one of the bloodiest battles in the Civil War on the soldiers who fought in it. learn more...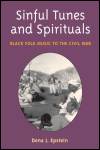 Black Folk Music to the Civil War
Author: Dena J. Epstein
Pub Date: September 2003

Classic study of black slave music in America learn more...


Previous
2
3
4
5
6
7
8
9
10
11
Next