Page:
1
2
3
Art

Author: Sally Webster
Pub Date: Cloth: 2004; Paper: 2008

The first in-depth study of Mary Cassatt's lost mural Modern Woman learn more...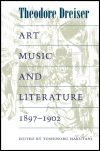 Author: Theodore Dreiser
Pub Date: February 2007

Dreiser's captivating portraits of turn-of-the-century America's famous figures learn more...



George Ohr and the Brothers Kirkpatrick
Author: Richard D. Mohr
Pub Date: 2007

Understanding the passions fueling three of America's most provocative potters learn more...


Urban Architecture and Ornamentation
Author: Ronald E. Schmitt
Pub Date: October 2007

A visual and historical tour of a unique facet of modern American architecture learn more...


Author: Archie Green
Pub Date: 2007

The art, craft, and social history behind tin men learn more...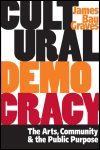 The Arts, Community, and the Public Purpose
Author: James Bau Graves
Pub Date: December 2005

How America shortchanges the arts and community, and what can be done about it learn more...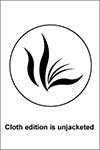 Author: Douglas Garofalo
Pub Date: February 2004

The powerful visual story of the design and construction process of the architectural project at Chicago's Museum of Contemporary Art plaza learn more...



Author: Zoo Portraits by Frank Noelker
Pub Date: June 2004

Captivating photos that look into the hearts of zoo animals learn more...



Author: Illinois State Museum Society
Pub Date: January 2004

Collection of works from world famous painters who resided in Chicago learn more...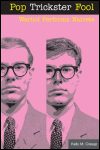 Author: Kelly M. Cresap
Pub Date: August 2004

Analyzing Warhol's persona as revolutionary performance art learn more...


Page:
1
2
3