Page:
1
2
History, British
The Women Who Made British Cinema
Author: Melanie Bell
Pub Date: June 2021

Rolling the credits on six decades of women in film learn more...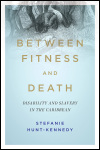 Disability and Slavery in the Caribbean
Author: Stefanie Hunt-Kennedy
Pub Date: April 2020

Challenging how we think about race and disability learn more...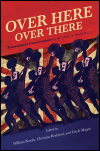 Transatlantic Conversations on the Music of World War I
Author: Edited by William Brooks, Christina Bashford, and Gayle Magee
Pub Date: October 2019

Enlisting music to fight the war to end all wars learn more...



Author: James G. Mansell
Pub Date: January 2017

Sound's impact on how we construct our selves learn more...


From Arcadia to Utopia, 1900-1955
Author: Eric Saylor
Pub Date: June 2017

Reclaiming a beloved and lasting music from its critics learn more...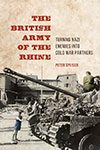 Turning Nazi Enemies into Cold War Partners
Author: Peter Speiser
Pub Date: June 2016

How British soldiers helped sworn enemies find common ground against the Soviet threat learn more...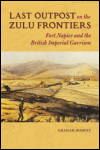 Fort Napier and the British Imperial Garrison
Author: Graham Dominy
Pub Date: April 2016

How a distant garrison of the British Empire shaped South Africa learn more...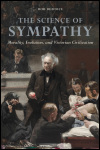 Morality, Evolution, and Victorian Civilization
Author: Rob Boddice
Pub Date: November 2016

How the first generation of Darwinists redefined the idea of sympathy learn more...


Enduring the South African War
Author: John Boje
Pub Date: November 2015

Everyday life under martial law during the Anglo-Boer War learn more...



American and British Folk Music in the 1950s
Author: Ronald D. Cohen and Rachel Clare Donaldson
Pub Date: October 2014

Comparing the impact of the folk revival on each side of the Atlantic learn more...


Page:
1
2