1
2
3
4
5
6
7
8
9
10
Next
Western Americana
Land, Labor, and the Republican Community
Author: Mark A. Lause
Pub Date: 2005

How working people's republican "free labor" ethos changed the national agenda at a crucial period in U.S. history learn more...


Stories of Esther Martinez
Author: Edited by Sue-Ellen Jacobs and Josephine Binford with M. Ellien Carroll, Henrietta M. Smith, and Tilar Mazzeo
Pub Date: April 2004

American Indian stories from famed Traditional Storyteller for the National Park Service, Esther Martinez learn more...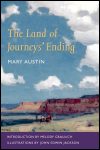 Author: Mary Austin
Pub Date: December 2003

With its indigenous peoples, whose life patterns and art forms reflected a long intimacy with the land, its permeable borderlands, its multiple languages and traditions, its long and complicated history of encounters between diverse peoples, its unique landscape and ecology, the Southwest offered, in Austin's view, a model for the future. learn more...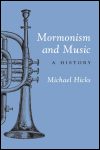 Author: Michael Hicks
Pub Date: September 2003

A history of the Mormon faith and people as they use the art of music to define and re-define their religious identity learn more...


Author: Valerie Sherer Mathes and Richard Lowitt
Pub Date: September 2003

The first full length study of the Standing Bear trial and its concequences on the larger American and Native American societies: the rise of the organized humanitarian reform movement, changes in the administration of Indian affairs, and the passage of the General Allotment Act of 1887. learn more...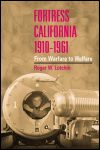 Author: Roger W. Lotchin
Pub Date: September 2002

learn more...


Western Anti-Negro Prejudice and the Slavery Extension Controversy
Author: Eugene H. Berwanger
Pub Date: March 2002

learn more...


Author: Charles Morris
Pub Date: November 2002

learn more...


Labor, Community, and Culture in Montana's Smelter City
Author: Laurie Mercier
Pub Date: September 2001

learn more...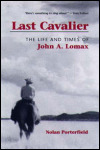 The Life and Times of John A. Lomax, 1867-1948
Author: Nolan Porterfield
Pub Date: 2001

learn more...


1
2
3
4
5
6
7
8
9
10
Next