Page:
1
2
3
4
5
6
Art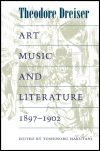 Author: Theodore Dreiser
Pub Date: February 2007

Dreiser's captivating portraits of turn-of-the-century America's famous figures learn more...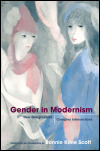 New Geographies, Complex Intersections
Author: Edited and with an Introduction by Bonnie Kime Scott
Pub Date: June 2007

learn more...


The Newberry Library Bodmer Collection
Author: W. Raymond Wood, Joseph C. Porter, and David C. Hunt
Pub Date: December 2007

Collected studio work from the premier documentary artist of the American West learn more...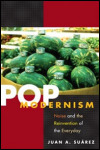 Noise and the Reinvention of the Everyday
Author: Juan A. Suárez
Pub Date: March 2007

Understanding the artistic bounty of modernist tensions over everyday life. learn more...



George Ohr and the Brothers Kirkpatrick
Author: Richard D. Mohr
Pub Date: 2007

Understanding the passions fueling three of America's most provocative potters learn more...


Urban Architecture and Ornamentation
Author: Ronald E. Schmitt
Pub Date: October 2007

A visual and historical tour of a unique facet of modern American architecture learn more...


Author: Archie Green
Pub Date: 2007

The art, craft, and social history behind tin men learn more...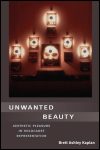 Aesthetic Pleasure in Holocaust Representation
Author: Brett Ashley Kaplan
Pub Date: December 2007

Getting to the bottom of controversial debates over artistic depictions of the Holocaust learn more...



The Creation and Marketing of the Femme Fatale
Author: Elizabeth K. Menon
Pub Date: May 2006

French print media and the image of the "depraved" woman in the Belle Epoque learn more...



The Art of Frank V. Dudley
Author: Edited by James R. Dabbert with J. Ronald Engel, Joan Gibb Engel, Wendy Greenhouse, and William Gerdts
Pub Date: October 2006

A native Midwesterner's timeless portrayals of a fragile sanctuary learn more...


Page:
1
2
3
4
5
6