Page:
1
2
3
4
5
6
7
Urban Studies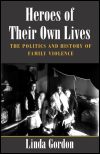 The Politics and History of Family Violence--Boston, 1880-1960
Author: Linda Gordon
Pub Date: April 2002

learn more...


Labor, Community, and Culture in Montana's Smelter City
Author: Laurie Mercier
Pub Date: September 2001

learn more...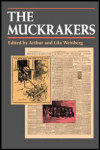 Author: Edited by Arthur Weinberg and Lila Weinberg
Pub Date: May 2001

A challenging call to arms for today's writers to have the courage of the muckrakers and expose abuse of power wherever they find it learn more...


Author: Jan Harold Brunvand
Pub Date: 2001

Don't believe everything you hear learn more...


Page:
1
2
3
4
5
6
7