Page:
1
2
3
4
5
6
History, Am.: Colonial
Faith and Community in the Emerging Midwest
Author: Stephen T. Kissel
Pub Date: December 2021

Religion's influence on the Old Northwest learn more...


Transatlantic Religion and Music in Colonial Carolina
Author: Stephen A. Marini
Pub Date: January 2020

Reviving spirit and music from the pages of a once-lost text learn more...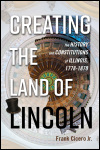 The History and Constitutions of Illinois, 1778-1870
Author: Frank Cicero Jr.
Pub Date: April 2018

How three constitutions built the modern Prairie State learn more...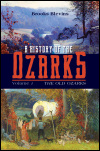 Author: Brooks Blevins
Pub Date: Cloth: July 2018; Paper: September 2020

The Ozarks before they were the Ozarks learn more...


Author: Marc Shell
Pub Date: Cloth: 2013; Paper: October 2018

A thoughtful exploration of the meanings and metaphors of American money learn more...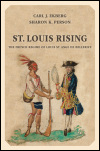 The French Regime of Louis St. Ange de Bellerive
Author: Carl J. Ekberg and Sharon K. Person
Pub Date: April 2015

The myth-busting history of the forgotten figure who guided a great American city through its infancy learn more...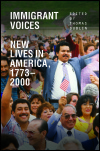 New Lives in America, 1773-2000
Author: Edited by Thomas Dublin
Pub Date: April 2014

A new edition of the classic collection of writings by immigrants to the U.S. learn more...


The Racial Politics of Music and Dance in North American Slavery
Author: Katrina Dyonne Thompson
Pub Date: February 2014

A stage-level view of black musical performance and early American conceptualizations of race learn more...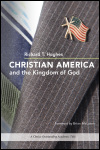 Author: Richard T. Hughes
Pub Date: Cloth: 2009; Paper: August 2012

A provocative indictment of the fundamentalist myth of Christian America learn more...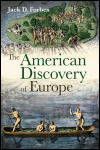 Author: Jack D. Forbes
Pub Date: Cloth: 2007; Paper: 2011

An independent and indigenous revision of established history learn more...


Page:
1
2
3
4
5
6