Page:
1
2
3
4
5
6
Literature, European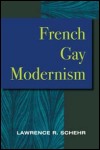 Author: Lawrence R. Schehr
Pub Date: October 2004

A study of the representation of gayness in French modernist fiction during the 1920s and 1930s learn more...


Author: Henryk Broder
Pub Date: December 2004

Eighteen of Broder's essays from 1979 - 2001, exposing the contradictory attitudes of Germans toward the Jews and the hypocritical stances often assumed by the Jewish establishment in Germany. Broder is one of the most widely read essayist in Germany. His writing is described as sharp, colorful, funny and controversial. learn more...


Writers, War, and Treason
Author: Jean Paulhan
Pub Date: September 2004

A stinging literary protest against political restrictions on writing learn more...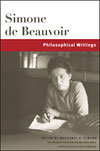 Author: Simone de Beauvoir
Pub Date: February 2004

The first complete, scholarly edition of Beauvoir's essays in English translation learn more...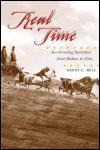 Accelerating Narrative from Balzac to Zola
Author: David F. Bell
Pub Date: December 2004

Speed began transforming social perceptions even before the expansion of the railroad, and the realist novel portrays and is structured by the effects of the perceptions of speed in the exchange of information and in the moving of people. learn more...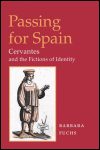 Cervantes and the Fictions of Identity
Author: Barbara Fuchs
Pub Date: January 2003

Cervantes challenges the state's attempt to categorize its subjects by presenting characters who pass for another gender, nationality, or religion. learn more...


Dynamics of Textual Scholarship
Author: Hans Ulrich Gumbrecht
Pub Date: June 2003

A stimulating arguement for the return to the traditional focus of Philology learn more...


Revenge or Reconciliation
Author: Kathleen L. Komar
Pub Date: May 2003

The book explores why Klytemnestra, this very problematic female figure from ancient Greece, reemerges so insistently at the end of the last millennium and how late twentieth-century women writers reconceptualize the infamous queen. learn more...


Author: Avital Ronell
Pub Date: January 2003

Ronell confronts the philosophical, psychological, and political effects of stupidity through readings of a host of writers---Dostoyevsky, Heidegger, Kant, Deleuze, Arendt, and Paul de Man learn more...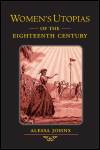 Author: Alessa Johns
Pub Date: August 2003

Looks at Utopian novels written by women, how they incorporate emerging liberal ideas, their reservations about these ideas, and how Utopian societies can replicate. learn more...


Page:
1
2
3
4
5
6