Page:
1
2
3
4
5
French Studies
Author: Kelley Conway
Pub Date: November 2015

An intimate consideration of one of the world's most exuberant and intriguing directors learn more...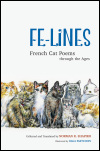 French Cat Poems through the Ages
Author: Collected and Translated with an Introduction by Norman R. Shapiro
Pub Date: October 2015

Purring the praises of the tiger's household kin learn more...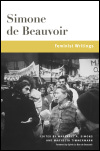 Author: Simone de Beauvoir Edited by Margaret A. Simons and Marybeth Timmermann
Pub Date: March 2015

The philosopher's writings on, and engagement with, twentieth century feminism learn more...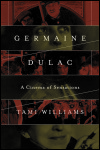 Author: Tami Williams
Pub Date: August 2014

The first in-depth historical study of the trailblazing filmmaker and feminist and her work learn more...


Author: Simone de Beauvoir
Pub Date: July 2012

New translations illustrate Beauvoir's political engagement and cultural critique learn more...


The Politics of Women's Bodies in France
Author: Sandra Reineke
Pub Date: May 2011

How women's writings brought together female readers to fight for reproductive rights learn more...


Author: Thibaut Schilt
Pub Date: March 2011

A thematic examination of a prolific rising star in contemporary French filmmaking learn more...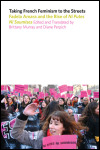 Fadela Amara and the Rise of Ni Putes Ni Soumises
Author: Edited and Translated by Brittany Murray and Diane Perpich
Pub Date: October 2011

A groundbreaking overview of the French civil rights movement Ni Putes Ni Soumises learn more...


Author: Simone de Beauvoir
Pub Date: November 2011

A landmark collection of Beauvoir's literary writings learn more...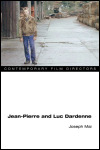 Author: Joseph Mai
Pub Date: May 2010

Fleshing out contemporary ethics in the Dardenne brothers' films learn more...


Page:
1
2
3
4
5