Page:
1
2
3
4
5
French Studies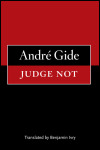 Author: André Gide
Pub Date: 2010

One of France's greatest modern writers examines his fascination with true crime and justice learn more...


Jazz and French Cultural Identity
Author: Matthew F. Jordan
Pub Date: April 2010

How the public debate on jazz shaped French identity learn more...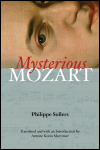 Author: Philippe Sollers
Pub Date: July 2010

An audacious portrait of Mozart's genius, available in English for the first time learn more...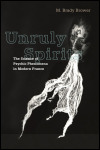 The Science of Psychic Phenomena in Modern France
Author: M. Brady Brower
Pub Date: November 2010

A fascinating history of parapsychic phenomena in France during the age of Sigmund Freud learn more...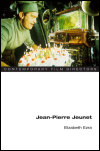 Author: Elizabeth Ezra
Pub Date: April 2008

A penetrating analysis of a director whose work exemplifies Europe's engagement with Hollywood learn more...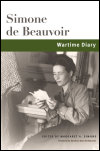 Author: Simone de Beauvoir
Pub Date: December 2008

Provocative insights into Beauvoir's philosophical and personal development during wartime learn more...


Author: Nicole Brenez
Pub Date: January 2007

Understanding Abel Ferrara as one of the most important and overlooked filmmakers of our time. learn more...


Author: Anne Dufourmantelle
Pub Date: December 2007

An intimate discussion of sex and philosophy learn more...


Author: Jean de La Fontaine
Pub Date: September 2007

Inspired new translations of the work of one of the world's greatest fabulists learn more...


Author: Monique Wittig
Pub Date: August 2007

A leading French feminist's most popular novel, available again learn more...


Page:
1
2
3
4
5