Page:
1
2
3
4
5
History, Intellectual

Author: James G. Mansell
Pub Date: January 2017

Sound's impact on how we construct our selves learn more...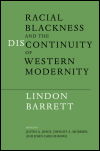 Author: Lindon Barrett
Pub Date: January 2014

A stunning delineation of the roots of racial blackness learn more...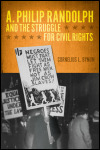 Author: Cornelius L. Bynum
Pub Date: January 2010

Chronicling the development of Randolph's political and racial ideology learn more...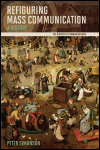 Author: Peter Simonson
Pub Date: April 2010

A creative reconsideration of communication history learn more...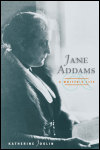 Author: Katherine Joslin
Pub Date: January 2009

The story of the literary woman behind the public figure learn more...


An Intellectual Biography
Author: Thomas H. Brobjer
Pub Date: April 2008

A sourcebook of the chronology and range of Nietzsche's reading learn more...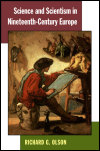 Author: Richard G. Olson
Pub Date: December 2008

Exploring the natural scientific foundations of far-reaching social ideologies learn more...


Author: Pero Gaglo Dagbovie
Pub Date: September 2007

The men who launched and shaped Black Studies learn more...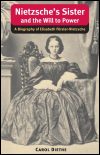 A Biography of Elisabeth Förster-Nietzsche
Author: Carol Diethe
Pub Date: July 2007

Elizabeth Förster-Nietzsche's own will to power and its effects on Nietzsche, his life, and his reputation learn more...


Theory, Politics, and Feminism
Author: Jane Duran
Pub Date: November 2006

A unique examination of women philosophers in the Western tradition, from the medieval period to the twentieth century learn more...


Page:
1
2
3
4
5