Page:
1
2
3
4
5
History, Intellectual
Theory, Politics, and Feminism
Author: Jane Duran
Pub Date: November 2006

A unique examination of women philosophers in the Western tradition, from the medieval period to the twentieth century learn more...


Author: Friedrich Nietzsche
Pub Date: 2006

The first English translation of Nietzsche's vital thinking on the pre-Platonics learn more...


Cultural Amnesia in the Academy
Author: Edited by Joseph Young and Jana Evans Braziel
Pub Date: June 2006

The hidden impact of race on modern ideals learn more...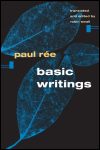 Author: Paul Rée
Pub Date: July 2003

The first English translations of two of the German philosopher Paul Ree's most important works learn more...


Author: Avital Ronell
Pub Date: January 2003

Ronell confronts the philosophical, psychological, and political effects of stupidity through readings of a host of writers---Dostoyevsky, Heidegger, Kant, Deleuze, Arendt, and Paul de Man learn more...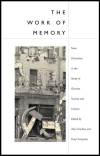 New Directions in the Study of German Society and Culture
Author: Edited by Alon Confino and Peter Fritzsche
Pub Date: May 2002

learn more...


Author: Solomon Maimon
Pub Date: April 2001

Now available for the first time in paper, the classic translation of the autobiography of one of the great thinkers of the eighteenth century learn more...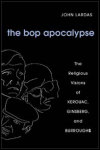 The Religious Visions of Kerouac, Ginsberg, and Burroughs
Author: John Lardas
Pub Date: December 2001

The first book to engage the religious world of the Beats on its own terms, taking seriously the otherworldly claims made by each writer and recreates the religious world that was foundational to the most well-known works of the three most famous Beat writers. learn more...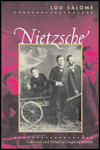 Author: Lou Salomé
Pub Date: November 2001

A rare, first-hand portrait of Nietzsche the man and an insightful and accessible study of the poetic, psychological, religious, and mystical aspects of his thought learn more...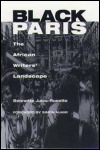 The African Writers' Landscape
Author: Bennetta Jules-Rosette
Pub Date: 2000

learn more...


Page:
1
2
3
4
5