Page:
1
2
Theater & Film Music
Critical Studies in Film Sound
Author: Edited by Jay Beck and Tony Grajeda
Pub Date: September 2008

Amplifying the importance of sound in cinema learn more...


Author: William Everett
Pub Date: November 2008

The first book-length study devoted to Rudolf Friml's multifaceted musical legacy learn more...


John Lair and Sarah Gertrude Knott
Author: Michael Ann Williams
Pub Date: August 2006

The colorful and detailed story of folk music's pioneering stage presenters learn more...


Jazz and Blues in American Film, 1927-63
Author: Peter Stanfield
Pub Date: July 2005

How the "dark continent" of blues and jazz provided Hollywood with a resonant resource to construct and negotiate the boundaries of American cultural identity learn more...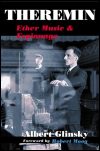 Ether Music and Espionage
Author: Albert Glinsky
Pub Date: 2005

The riveting story of an eccentric musician-scientist turned Soviet spook learn more...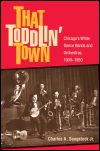 Chicago's White Dance Bands and Orchestras, 1900-1950
Author: Charles A. Sengstock Jr.
Pub Date: December 2004

The unknown story of the business behind the bands that became an industry learn more...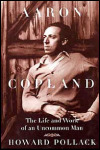 The Life and Work of an Uncommon Man
Author: Howard Pollack
Pub Date: April 2000

The first time in paperback, this is the best full-length biography of Aaron Copland, his life and his music learn more...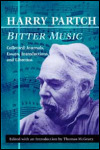 Collected Journals, Essays, Introductions, and Librettos
Author: Harry Partch
Pub Date: 2000

learn more...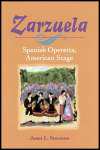 Spanish Operetta, American Stage
Author: Janet L. Sturman
Pub Date: October 2000

The first book on this re-emerging Hispanic art-form, bridging classical and popular music, traces the Zarzuela from its beginnings in 17th century Spain to its burgeoning new awareness via the Internet and its role in defining American urban ethnicity. learn more...


Resonance and Representation
Author: David A. Black
Pub Date: 1999

learn more...


Page:
1
2