Page:
1
2
3
4
5
6
7
Translation
Author: Monique Wittig
Pub Date: August 2007

A leading French feminist's most popular novel, available again learn more...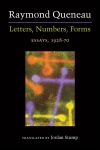 Author: Raymond Queneau
Pub Date: October 2007

The first English translation of essays from one of the twentieth century's most intriguing avant-garde writers learn more...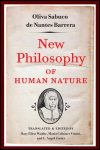 Neither Known to nor Attained by the Great Ancient Philosophers, Which Will Improve Human Life and Health
Author: Oliva Sabuco de Nantes Barrera
Pub Date: May 2007

Innovative and prescient philosophy of medicine by an overlooked Spanish woman philosopher. learn more...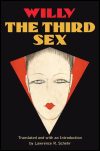 Author: Willy
Pub Date: September 2007

A gold mine of information about a hidden queer culture learn more...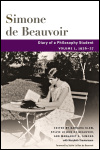 Author: Simone de Beauvoir
Pub Date: November 2006

Revelatory insights into the early life and thought of the preeminent French feminist philosopher learn more...


Author: Jean Paulhan
Pub Date: January 2006

Paulhan's seminal work in English for the first time learn more...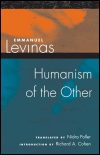 Author: Emmanuel Levinas
Pub Date: 2006

This work, a philosophical reaction to prevailing nihilism in the 1960's is urgent reading today when a new sort of nihilism, parading in the very garments of humanism, threatens to engulf our civilization. ---- A key text in Levinas' work, introduces the concept of the humanity of each human being as only understood and discovered through understanding the humanity of others first learn more...


Author: Friedrich Nietzsche
Pub Date: 2006

The first English translation of Nietzsche's vital thinking on the pre-Platonics learn more...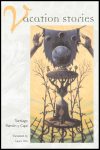 Five Science Fiction Tales
Author: Santiago Ramón y Cajal
Pub Date: 2006

Written by Nobel Prize-winning Ramón y Cajal and translated into English for the first time by MacArthur Fellow Laura Otis, these five ingenious, early science fiction tales take a politically subversive and wickedly microscopic look at the nature, allure, and danger of scientific curiosity. (Think Jules Verne!) learn more...


Author: Henryk Broder
Pub Date: December 2004

Eighteen of Broder's essays from 1979 - 2001, exposing the contradictory attitudes of Germans toward the Jews and the hypocritical stances often assumed by the Jewish establishment in Germany. Broder is one of the most widely read essayist in Germany. His writing is described as sharp, colorful, funny and controversial. learn more...


Page:
1
2
3
4
5
6
7