Page:
1
2
3
4
5
6
Judaic Studies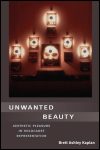 Aesthetic Pleasure in Holocaust Representation
Author: Brett Ashley Kaplan
Pub Date: December 2007

Getting to the bottom of controversial debates over artistic depictions of the Holocaust learn more...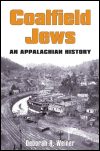 Author: Deborah R. Weiner
Pub Date: October 2006

The stories of vibrant eastern European Jewish communities in the Appalachian coalfields learn more...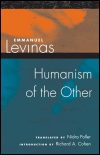 Author: Emmanuel Levinas
Pub Date: 2006

This work, a philosophical reaction to prevailing nihilism in the 1960's is urgent reading today when a new sort of nihilism, parading in the very garments of humanism, threatens to engulf our civilization. ---- A key text in Levinas' work, introduces the concept of the humanity of each human being as only understood and discovered through understanding the humanity of others first learn more...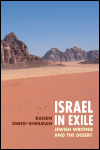 Jewish Writing and the Desert
Author: Ranen Omer-Sherman
Pub Date: February 2006

The idea of the desert as catalyst for compelling questions about justice and community in Jewish writing learn more...


Deception and Survival in the Holocaust
Author: Robert Melson
Pub Date: 2005

A unique, candid, sometimes funny, often frightening tale of sheer bravado and chutzpah--a dangerous play impeccably performed in the open on the Nazi stage by a courageous Jewish family learn more...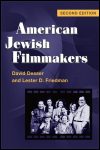 Author: David Desser and Lester D. Friedman
Pub Date: December 2004

How the Jewish experience gives rise to an intimately linked series of issues in Jewish filmmakers' works learn more...


Author: Henryk Broder
Pub Date: December 2004

Eighteen of Broder's essays from 1979 - 2001, exposing the contradictory attitudes of Germans toward the Jews and the hypocritical stances often assumed by the Jewish establishment in Germany. Broder is one of the most widely read essayist in Germany. His writing is described as sharp, colorful, funny and controversial. learn more...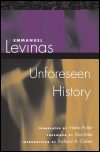 Author: Emmanuel Levinas
Pub Date: January 2004

Collection of essays providing an entry into Levians' work. learn more...



Author: Edna Ferber
Pub Date: January 2003

Collection of Ferber stories. learn more...


Author: Hermann Wygoda
Pub Date: August 2003

The memoir of a defiant Polish Jew who commanded Italian resistance fighters during the Holocaust learn more...


Page:
1
2
3
4
5
6