Page:
1
2
3
4
5
6
Judaic Studies
The Story of the American Cantorate
Author: Mark Slobin
Pub Date: 2002

learn more...


Sweetening the Spirits, Healing the Sick
Author: Isaac Jack Lévy and Rosemary Lévy Zumwalt
Pub Date: December 2002

learn more...


Author: Solomon Maimon
Pub Date: April 2001

Now available for the first time in paper, the classic translation of the autobiography of one of the great thinkers of the eighteenth century learn more...


Author: Edna Ferber
Pub Date: May 2001

This intensely personal chronicle of a young girl growing up Jewish in a small midwestern town is the most autobiographical of Pulitzer Prize-winning Ferber's novels, full of fine, full-blown, and fascinating characters. (UofI's paperback reprint of Ferber's So Big has sold close to 7000 copies!) learn more...


Author: Meredith Tax
Pub Date: October 2001

learn more...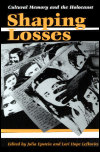 Cultural Memory and the Holocaust
Author: Edited by Julia Epstein and Lori Hope Lefkovitz
Pub Date: May 2001

Looking at works of art as well as family relationships, Shaping Losses explores how traumatic loss shapes personal and cultural identity. learn more...


Sephardic Poetry of the Holocaust
Author: Translated and with Commentaries by Isaac Jack Lévy
Pub Date: December 2000

"A deeply moving tribute to the memory of the 160,000 Sephardic victims of this monumental tragedy....[A] graphic picture of the anguish, doubts, fears, and, finally, a rationale for the long night of the Holocaust, with an affirmation of ultimate survival of the Jewish people."--Maggi Salgado Gordon, Hispania learn more...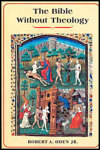 The Theological Tradition and Alternatives to It
Author: Robert A. Oden, Jr.
Pub Date: December 2000

This is an examination of portions of the (Hebrew) Bible [Old Testament] through historical mythical parallels, anthropology, and other scientific methods to bring a refreshing new understanding of the biblical texts. learn more...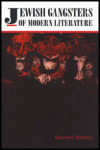 Author: Rachel Rubin
Pub Date: April 2000

A look at the Jewish gangster between the wars (focusing on the Russian writer, Isaac Babel, and Americans Gold, Ornitz, and Fuchs but also taking into consideration cartoons, movies, and modernist painting), Rubin sees the "gangster" as a way Jewish writers could examine their place in world literature. learn more...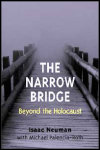 Author: Isaac Neuman, with Michael Palencia-Roth
Pub Date: April 2000

Even as the horrors of the Holocaust took Isaac Neuman to the darkest depths of human grief and depravity, he clung ever more stubbornly to the light of his Faith--an amazing spiritual journey that sustained him beyond the war, through the March at Selma and into arenas of social justice to this day. learn more...


Page:
1
2
3
4
5
6